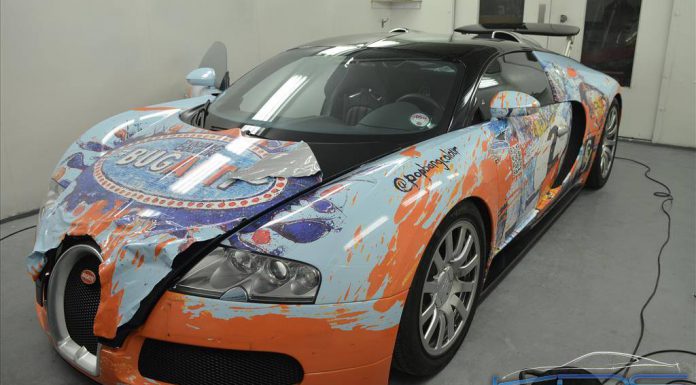 The BugARTi is an example of a Bugatti Veyron with a fun side! The cars owner, Lord Pembroke is the owner of the Wilton House Estate, that hosts the annual Wilton House Show, commissioned artist PopBang to design a very special wrap for the extraordinary car.
The car has been seen at a number of shows over two years and now Lord Pembroke had decided to return the car to its original deep blue/black finish, easier said than done!
The car was literally baked in a paint oven at 60 degrees (Celsius) which is hotter than a scorching day in Death Valley (around 45 degrees!). The car was then detailed and had a protective wrap applied to it, it certainly looks great!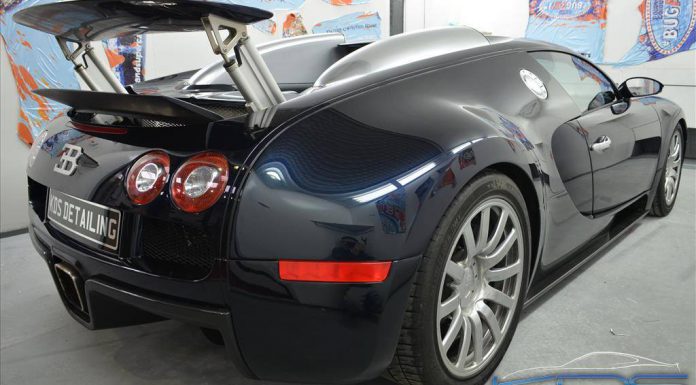 The Veyron takes 7.3 sec to reach 200 km/h, 16.7 sec to reach 300 km/h, and tops out at 407 km/h. It's not just only top end speed that is impressive, 0-100 km/h is done is an unbelievable 2.5 seconds.