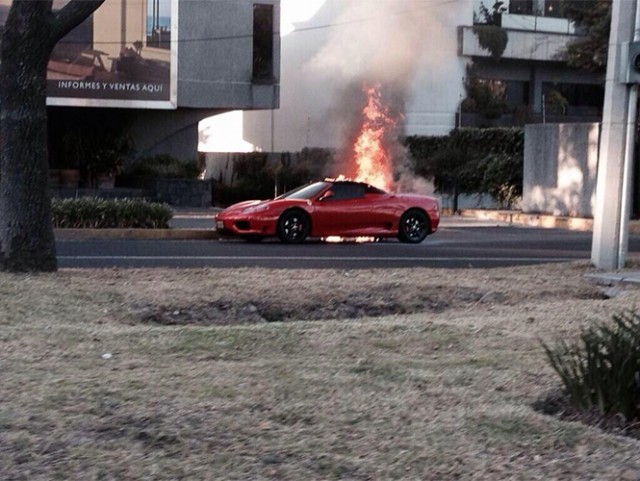 A stunning red 2003 Ferrari 360 Spider recently burst into flames in Mexico City following what is believed to be a mechanical fault.
The incident took place just before 6pm and while fire crews arrived within minutes, the entire Italian supercar was consumed by the ferocious flames. While investigating the fire, fire fighters discovered an oil spill under the car suggesting that the gas tank hose broke.
Fortunately, the owner as well as bystanders all escaped uninjured.
Thanks to Christian Neria for the tip!
[Via Excelsior]