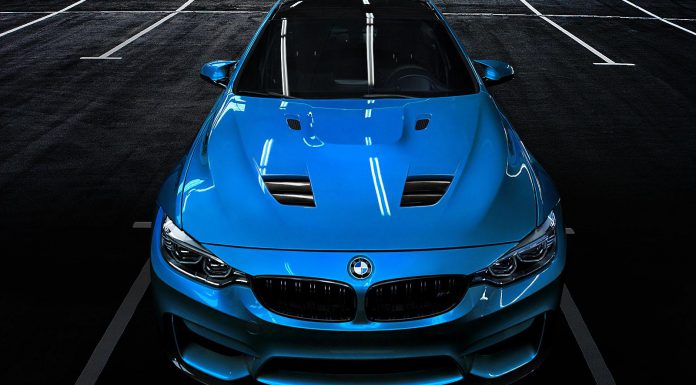 The 2014 BMW M4 may have only just been released, but one brave tuner is already hard at work on improving the potent staple BMW sports car. The company in question is Duke Dynamics led by Marius Dumitrascu and based on the following preliminary renderings, it is clear that some quite extensive exterior modifications are on the cards.
Currently dubbed the MD4, the package starts off with a brand new front bumper consisting of some new black accents, blacked out badges as well as an additional black front splitter. Also up the front, the BMW MD4 by Duke Dynamics features a completely custom hood including two prominent cooling ducts at the front and one either side of the power dome hiding the twin-turbocharged 3.0-liter TwinPower six-cylinder engine.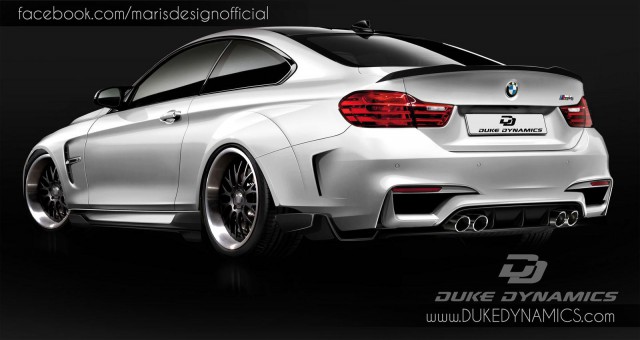 At the side, the BMW MD4 by Duke Dynamics has been rendered to feature massively flared rear wheel arches hiding concaved chrome and black wheels. The car also includes new black side skirts. As for changes at the rear, they include a new carbon fiber rear diffuser, aero fins on both sides as well as a prominent ducktail spoiler.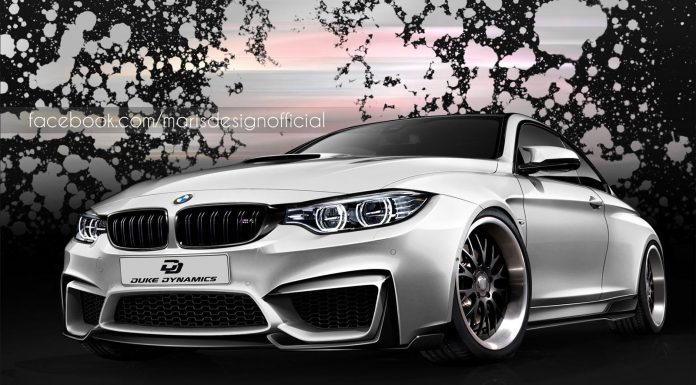 Unfortunately it has yet to be revealed if the MD4 will undergo any performance modifications. Even if it remains stock beneath the skin, it'll be extremely potent with the aforementioned turbo six-cylinder delivering 431 hp and 406 lb-ft of torque. As a result, the car can hit 100 km/h in just 4.1 seconds and an electronically limited top speed of up to 280 km/h.