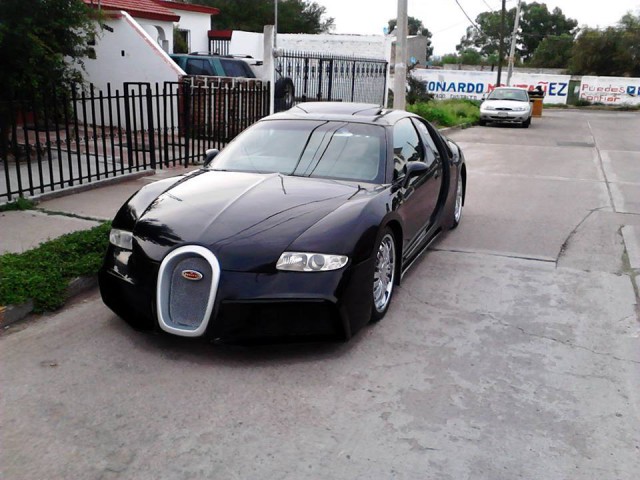 The Bugatti Veyron. The engineering masterpiece that rewrote the rules of what every manufacturer thought was possible. A car that was built to feature no compromise, each and every car that has been sold has still cost Bugatti and Volkswagen money as the car in bare parts is worth more that every example that has been sold.
I am sure that every automotive enthusiast dreams of owning or at least driving a Veyron but only a select few will ever have the opportunity. Here, however, we have the next best alternative (but only if you squint!).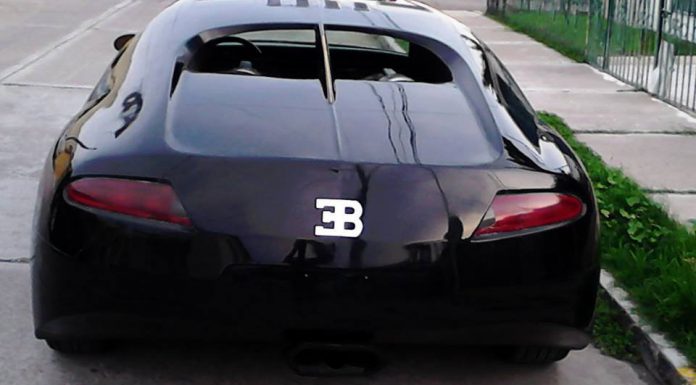 A 'Bugatti Veyron' finished in black and what looks to be very good condit… oh who are we trying to fool! Here is a replica of a Veyron and it could be yours! It's clear that the owner of this rather unconvincing replica wanted a Veyron to the extent that they built their own. Details are scarce, although we are skeptical that it features the same 1001 horsepower W16 engine in the real car!
The REAL Veyron takes 7.3 sec to reach 200 km/h, 16.7 sec to reach 300 km/h, and tops out at 407 km/h. It's not just only top end speed that is impressive, 0-100 km/h is done is an unbelievable 2.5 seconds.
[Via Lamborghini adictos]