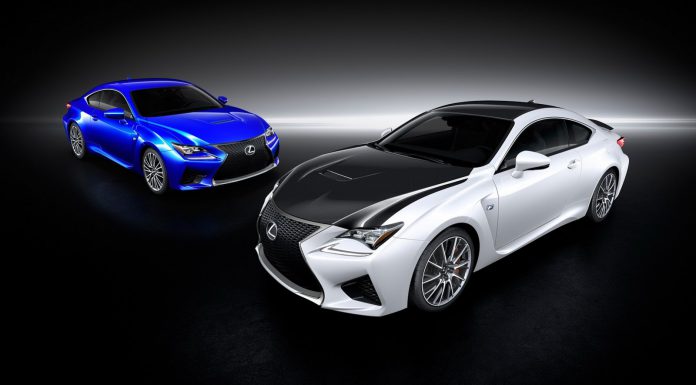 While the standard Lexus RC F is more than capable of some incredible speeds and is sure to attract some really passionate owners, Lexus has decided that an even more sport variant could be successful. Enter the Lexus RC F Carbon Package.
Set to be offered to all Lexus RC F buyers, the Carbon Package features just what the name suggests, a selection of exposed carbon fiber parts. More specifically, the RC F Carbon Package includes a bare clear-coated carbon fiber hood, carbon fiber roof as well as an awesome carbon fiber active rear wing.
Other than these changes the Carbon Package equipped RC F remains identical to the standard car. That means it gets its roar from more than 450 hp and more than 383 lb-ft of torque all courtesy of an all-new 5.0-liter 32-valve V8 engine that will provide increased maximum power at higher engine rpm than previously possible. This engine is the most powerful V8 engine the Japanese marque has ever constructed. Lexus say that the car should weigh in at under 1,800 kilograms. The RC F will be limited to a top speed of 270 km/h.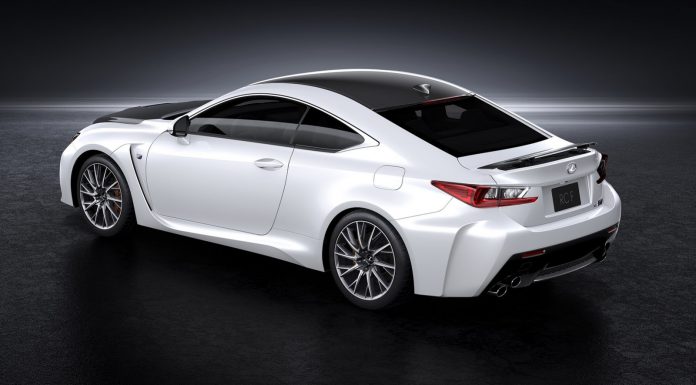 Inside, the striking cockpit-like interior of Lexus RC F complements the aggressive exterior with its superbly crafted cabin. There are a number of unique components include the meters, steering wheel, seats, ornamentation and pedals. The instrument panel is dominated by a central meter which changes according to the four selectable driving modes, again like that of the LFA.