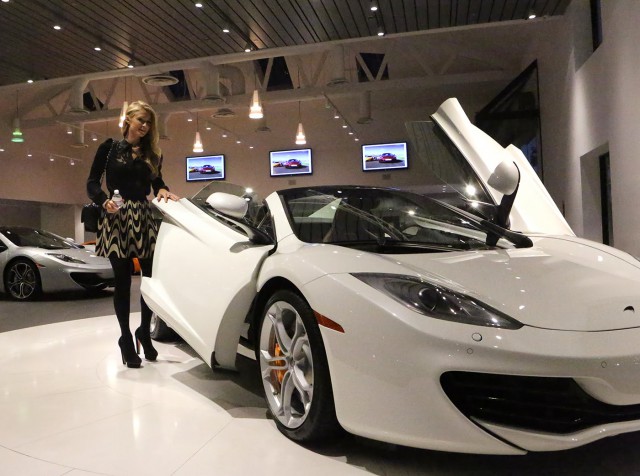 With a stunning Lexus LFA already in her garage, as well as a host of other exotics including a bright pink Bentley Continental GTC, Paris Hilton is no novice when it comes to buying the latest supercars as if they were simply newly released handbags.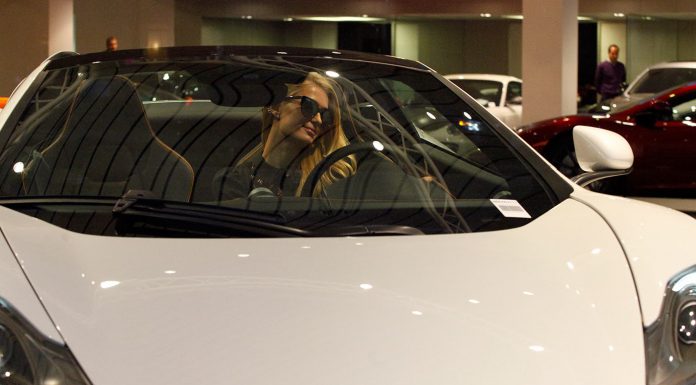 Her latest purchase if of a white McLaren 12C Spider and it is definitely a car which suits her to a tee. While she'll never explore its true performance capabilities, she'll certainly look the part cruising in Beverly Hills!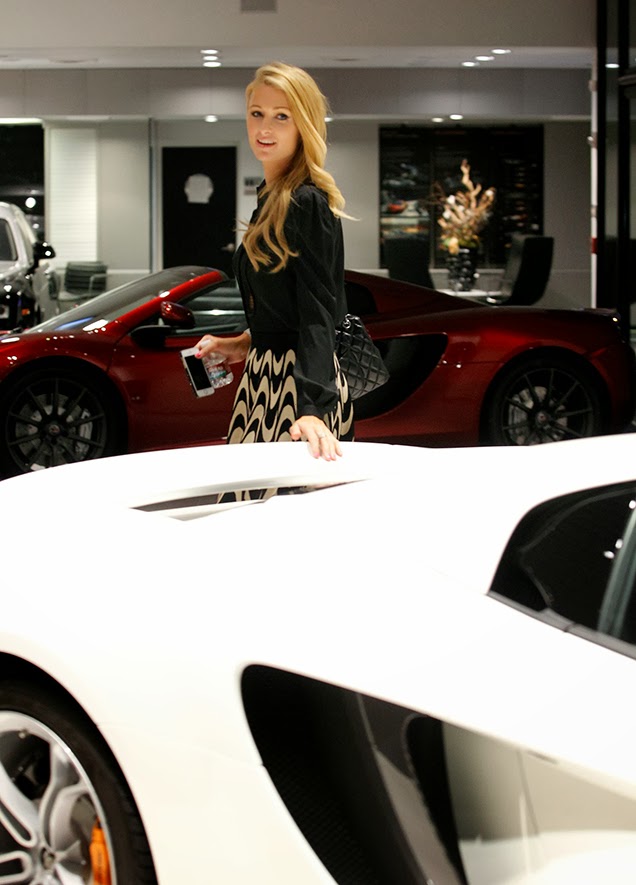 As a reminder, the McLaren 12C features the same engine as the 12C coupe. That is a 3.8-liter twin-turbocharged V8 engine delivering 616 hp and 600 Nm of torque. This makes for a zero to 100 km/h time of just 3.1 seconds, exactly the same as the coupe. To 200 km/h it takes nine seconds, which is 0.2 seconds slower than the coupe while top speed is 3 km/h short to the fixed roof 12C at 329 km/h.
[Via Zero2Turbo]