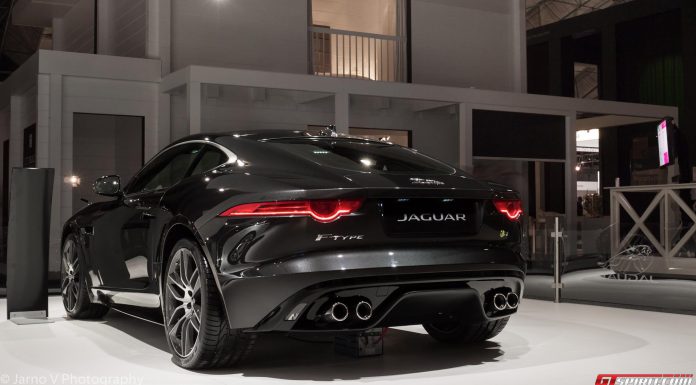 The Jaguar F-Type was released a couple of years ago and the convertible car looked great, a huge success for Jaguar Land Rover. A few months ago the F-Type Coupe was released along with the Coupe R, the most powerful F-Type available.
It features a supercharged 5.0-liter V8 engine producing an insane 550 hp. Consequently, Jaguar promises the F-Type R Coupé can sprint from 0-100 km/h in just 4.2 seconds, 80-120 km/h in a mere 2.4 seconds and an electronically limited top speed of 300 km/h
This very menacing black example was captured by Jarno V Photography!