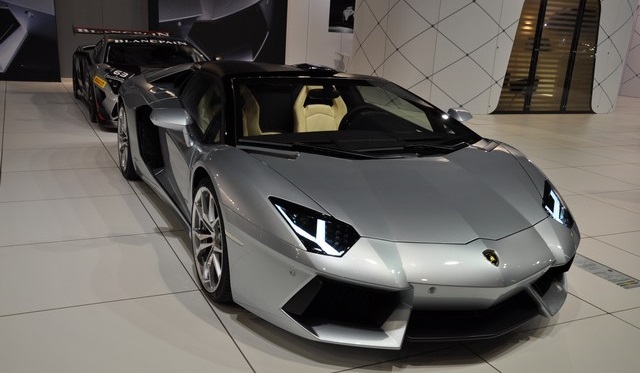 Every two years the Brussels Motor Show focuses only on cars and then the acclaimed sports car manufacturers obviously cannot be missed. From the motoring heart of Italy we saw Ferrari, Lamborghini and Maserati with the latter also had something to celebrate about.
Ferrari itself couldn't really bring a new car to the show but with four cars on display so we couldn't complain. From the the Ferrari FF and the 458 Italia Spider over the brutal F12 Berlinetta to the latest addition to the range, the 458 Italia Speciale.
On the other side of the hall the people from Sant'Agata Bolognese, Lamborghini brought an Aventador Roadster and an 2013 Blancpain Endurance Series Gallardo. Also here there wasn't much new to see, but that will change soon when the Huracan is presented during the Geneva Motor Show next march.
Maserati celebrates its hundredth anniversary this year. For that reason the Italian sports car manufacturer brought it's to two latest models to Brussels. The new Quattroporte and Ghibli.
The Ghibli made it's worldwide debut during the Shanghai Motor Show last year. Just to refresh your mind about what this car entails, the Ghibli will be available with two 3.0-liter V6 engines. The first will actually be Maserati's first ever diesel powered production unit, while the latter will be a more conventional petrol powered unit. Expect the V6 to deliver upwards of 410 hp while the diesel should produce around 330 hp.