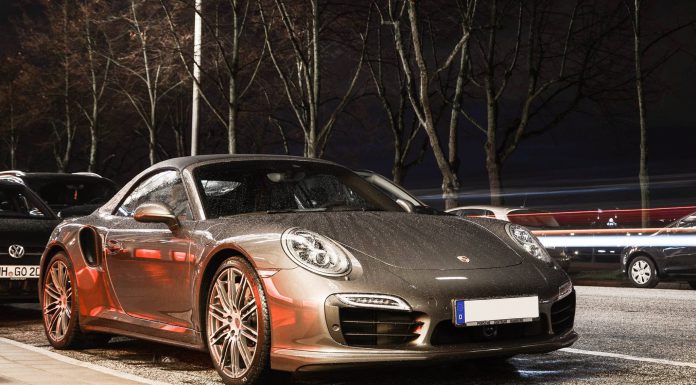 The Porsche 911 Turbo S sits at the top of the 911 tree. Customer cars have begun delivery and as we found out, the Turbo S certainly does not fail to impress. As with past generations, Porsche have chopped off the roof resulting in the 911 Turbo S Cabriolet giving owner the opportunity to exploit the massive performance of the Turbo S with the wind in their hair!
Under the hood, the 2014 Porsche 911 Turbo Cabriolet is fitted with the same turbocharged 3.8-liter six-cylinder engine as the coupe. That powerplant delivers an impressive 520hp and 660Nm of torque. Consequently, the 991 Turbo coupe hits 100km/h 3.4 seconds, but in Cabriolet guise, that increases slightly to 3.5 seconds. As for the 2014 Porsche 911 Turbo S Cabriolet, it features an uprated 3.8-liter turbocharged six-cylinder engine pumping out 560hp and 710Nm of torque. This makes for a sprint from 0-100km/h in 3.2 seconds, just 0.1 seconds slower than the coupe.
This stunning image was captured by Malwin Fuhrmann in Hamburg! If you're a fan of the Turbo and Turbo S be sure to check out our review of both on road and track!