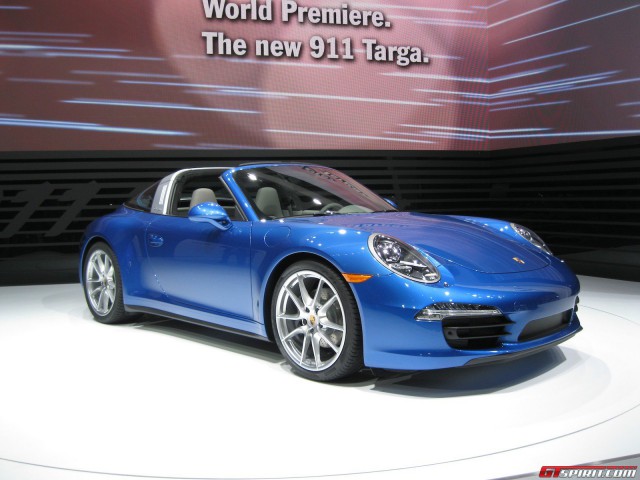 Pride of place at Porsche's Detroit Motor Show 2014 stand is this, the Porsche 991 Targa 4 and 4S. Retro revived, the Porsche 991 Targa 4 and 4S models feature retractable Targa tops with a modern twist. We took a closer look!
Just like the original 911 Targa model, the new Porsche 991 Targa model features a characteristic wide bar in place of the B-pillars. It gets a movable roof section above the driver and passenger, and a wrap-around rear window with no C-pillar. The difference is that the new model can be opened and closed at the push of a button. When fully lowered, the roof top is towed behind the rear seats. The roof is part soft top, part glass rear window.
The Porsche 991 Targa gets a rear-biased Porsche Traction Management (PTM) all-wheel drive system fitted as standard. As the Porsche 991 Targa is based on the 991 4 and 991 4S, it gets a wide-body look.The two models are both fitted with a seven-speed manual transmission as standard. The Porsche 991 Targa 4 is powered by a 3.4-litre, 350 hp flat-six engine. The Porsche 991 Targa 4S 911 Targa 4S delivers 400 hp from a displacement of 3.8 litres.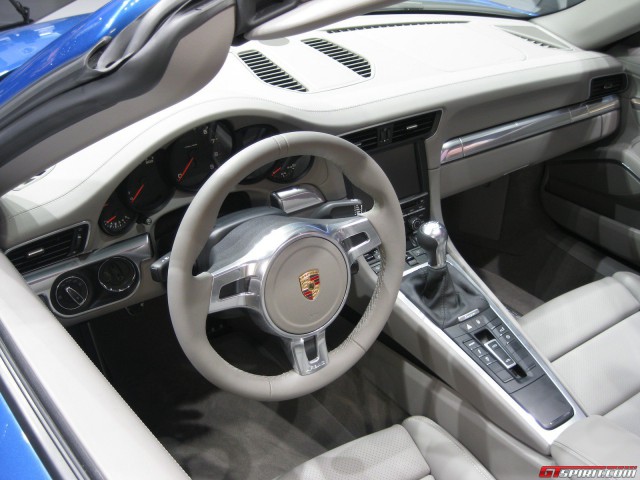 Take a look at the official details for the Porsche 991 Targa 4 and 4S in our earlier article. For further Detroit Motor Show 2014 news, take a look at our dedicated news channel.