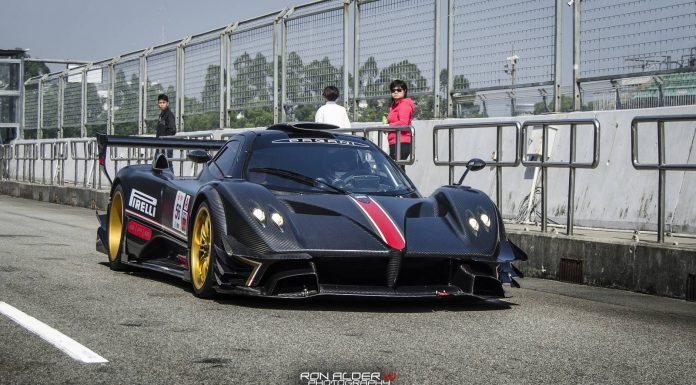 With just five units of the incredible Pagani Zonda Revolucion produced, it is not only one of the rarest Paganis to ever roll out of the small Italian factory, but is also the fastest Zonda ever created.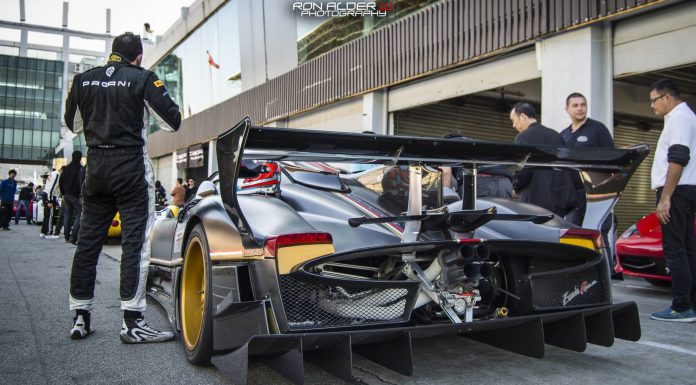 Recently, a stunning bare carbon fiber Zonda Revolucion hit the pavement at the Zhuhai International Circuit and Ron Alder W Photography from Hong Kong was on hand to capture the following gallery for us. Opened in 1996, the Zhuhai International Circuit was built with hosting Formula One in mind. While it was included in the 1999 provisional Formula One calendar, it was subsequently dropped and never officially held an F1 race. Nevertheless, it continues to host the Hong Kong Touring Car Championship and Macau Touring Car Championship and has previously held races for the FIA GT Championship and A1 Grand Prix.
Technically speaking, this eye-catching Zonda Revolucion is mechanically identical to all the other Zonda Revolucion's produced. That means it features a potent 6.0-liter V12 engine upgrade from the Zonda R that now develops an output of 800 hp and 730 Nm of torque. The carbon-titanium monocoque helps bring total weight to 1,070 kg. The result is an impressive power to weight ratio of 748 hp per tonne.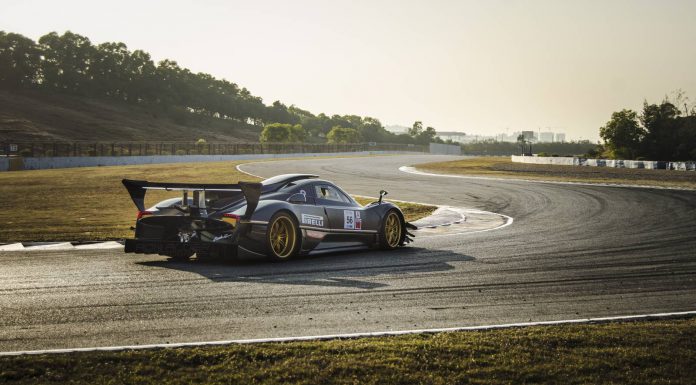 Power is transferred through a 6-speed magnesium transversal and sequential gearbox. Gear changes are instantaneous with shift times reduced to 20 ms. Bosch have helped develop a state of the art traction control system with 12 different settings. The ABS system has also been revisited. Another unique feature of the Pagani Zonda Revolucion is its Formula One inspired Drag Reduction System on the rear wing.