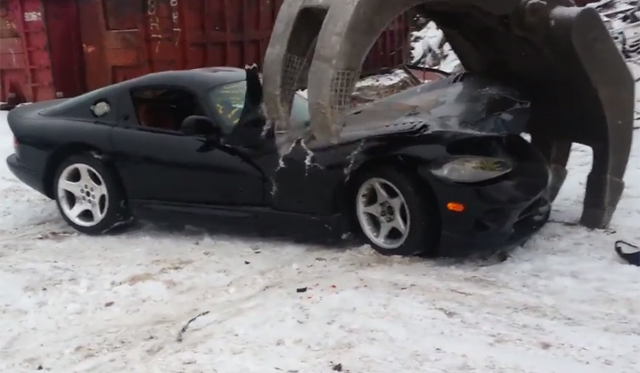 Seeing photos of a wrecked supercar is hard. However, watching one of America's truly great supercars, the Dodge Viper, being crushed is absolutely devastating.
[youtube]http://www.youtube.com/watch?v=Jdp8auBPGp0#t=205[/youtube]
It is currently unclear why this black Viper was resigned to the scrap yard but it was most likely seized and destroyed by the police and/or a government department for being involved in some illegal activity. Whatever the reason, seeing the massive claws shredding the incredible American supercar apart is truly quite unnerving.