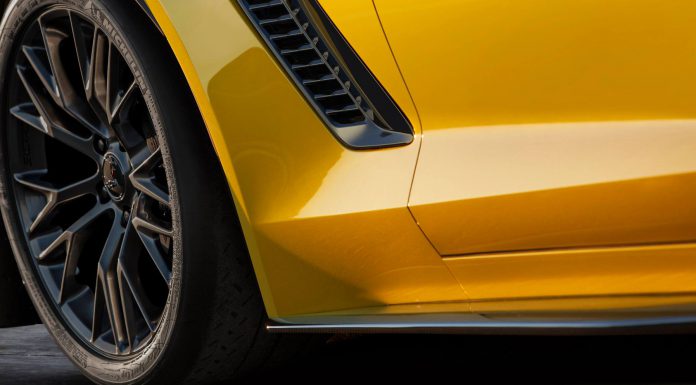 In just over 6 days, Chevrolet will reveal both the highly anticipated 2015 Chevrolet Corvette Stingray Z06 as well as the Corvette Stingray C7.R set to enter various endurance championships around the world. These reveals will consequently take place at the press day on the 13th of January at the Detroit Motor Show 2014.
However, if you're reading this, then you're unlikely to be heading off to the press day for the official release. Thankfully, GTspirit will be there to bring you the latest news and images from the show. Alternatively, you can check out the embedded YouTube video below which will stream both the unveilings of the new Z06 and C7.R live.
[youtube]http://www.youtube.com/watch?v=xoCp4cR0FCw[/youtube]
While the release of both cars are so close, very few details about either are known. The latest speculation about the C7 Z06 has suggested it could feature a single turbocharged or maybe a twin-turbocharged 4.5-liter V8. Others claim that it will be a brand new 7.0-liter V8 unit. However, in our eyes a 6.2-liter V8 supercharged engine is much more likely. Back in early October, an image appeared online reportedly showcasing a supercharged 6.2-liter V8 engine and said to be utilised in the upcoming C7 Corvette Z06.
2015 Chevrolet Corvette Stingray C7.R

Whatever does power the new Z06, it will inevitably be a true world-class performance machine. In the standard Corvette Stingray, its LT1 V8 engine delivers 455 hp and 460 hp with the optional sports exhaust system. However, under the hood, the 2015 Corvette Z06 could easily deliver around 600 hp not too far behind the C6 ZR1.
As for the new C7.R, it will be competing in racing series' all around the world including the new TUDOR United SportsCar Racing Championship in the U.S. It will also compete in famous races such as the 24 Hours of Le Mans.