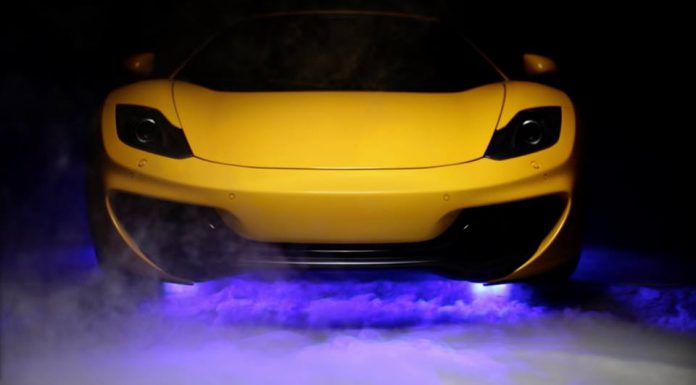 No we have not taken leave of our senses, what we have here is Corvettes latest advertisement for the new 2014 Chevrolet Corvette Stingray! The ad features the Stingray tearing through a deserted city in the dark of night being driven hard and blasting through tunnels which turns out to be a yellow McLaren 12C's dream that seems to scare the poor car!
[youtube]http://www.youtube.com/watch?v=ifZpBynl4Q4[/youtube]
The new Stingray is the most powerful base Chevrolet Corvette ever produced, with 455 hp being produced for its new generation LT1 GM V8 engine. As a result, the new car surpasses the previous generation base C6 substantially in every performance aspect and is able to launch to 100 km/h in under four seconds, pull over 1G when cornering and is able to stop from 100 km/h in a similar time to the Z06 Corvette.