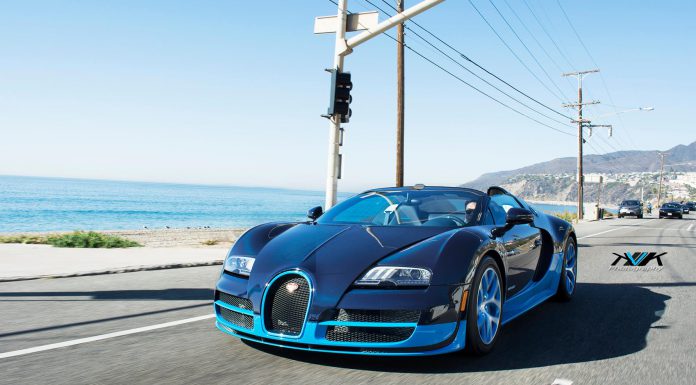 The automotive community is pretty tightly-knit. Some even call their car buddies family. For the goldRush Rally crew, keeping in touch and having a little fun is a regular occurrence. Over the weekend the goldRush Rally team held a meet-and-greet at GI Motorsports in Los Angeles before heading out on a Supercar Sunday cruise. Another group, Life in Sixth Gear, met up before joining the goldRush Rally crew on a drive through the canyon to the first Supercar Sunday meet of the year.
In attendance were some rather awe-inspiring, jaw-dropping supercars that we've come to expect from goldRush Rally. Among the lineup were a black and blue Bugatti Veyron Grand Sport Vitesse, Mercedes-Benz SLS AMG Black Series, gorgeous chrome-blue wrapped Audi R8, McLaren 12C, pair of Ferrari 458 Italias and more.
The supercars met at GI Motorsports at 7am PST and set out on their cruise to Supercar Sunday later that morning.
Supercar Sunday is a weekly car show that takes place in Woodland Hills, California. The event draws enthusiasts and supercars from in and around the San Fernando Valley.