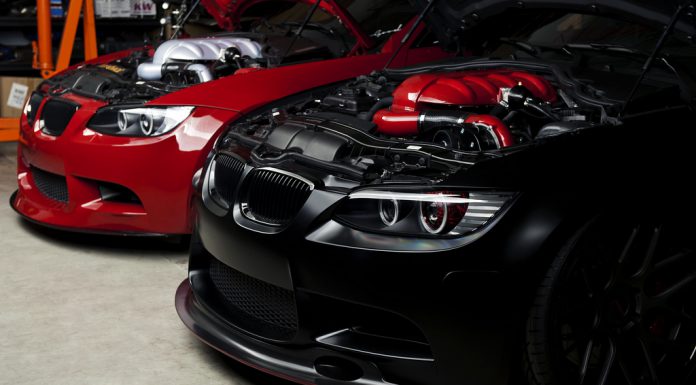 There is simply no denying the fact that the BMW E92 M3 coupe is a wonderful car to look at. Arguably even sleeker than the recently revealed 2015 M4 coupe, the E92 M3 will always be remembered as a truly great halo sports car for the German automaker.
With its 4.0-liter V8 tuned to deliver an impressive 414 hp, it may not be able to compete in a straight line with more expensive sports cars and supercars, but it does provide the perfect balance between speed, fun and everyday driveability. The following two BMW E92 M3s are just as driveable as the standard cars but feature a host of visual modifications to make them even more eye-catching.
First and foremost we have this stunning matte black example. It has been fitted with a new carbon fiber front splitter as well as new headlights courtesy of ESS Tuning. Additionally, it has received a new bright red painted rocker cover and a set of stunning aftermarket wheels!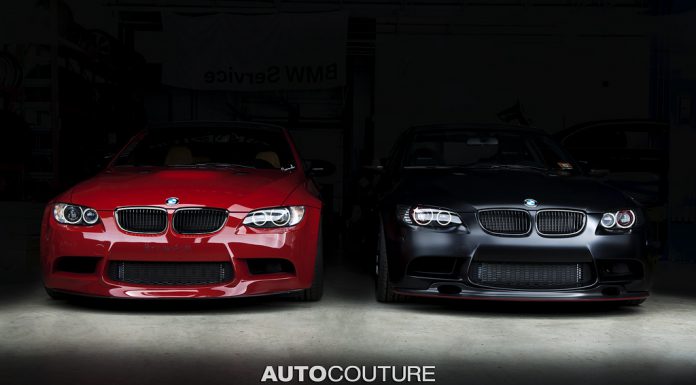 The red M3 to its left is equally as impressive even though its visual changes are more subtle. It features a new front splitter also but a less dramatic one. It has also received new headlights and a rocket cover from ESS Tuning this time finished in silver!
Let us know which one you prefer below!