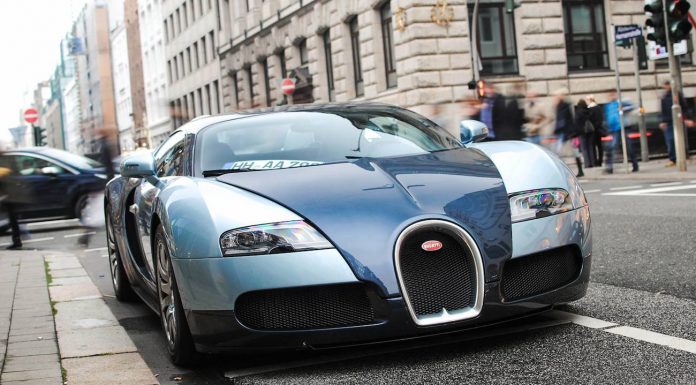 The Bugatti Veyron is possibly the defining car of the decade. It pushed boundaries and explored technological advancements like no other car manufacturer has ever done before and produced a car the shatters the limits of what everyone believed was possible and smashing past the 400km/h mark.
With 1,001 horsepower and 925 lb-ft of torque from its hand-built, 7,993-cc, W16-cylinder, quad-turbo motor, and four-wheel-drive, the Bugatti Veyron 16.4 is a beast. The Veyron takes 7.3 sec to reach 200km/h, 16.7 sec to reach 300km/h, and tops out at 407km/h. It's not just only top end speed that is impressive, 0-100km/h is done is an unbelievable 2.5 seconds.
Here we have a beautifully specced example that was spotted by Campo Photography in the city of Hamberg.