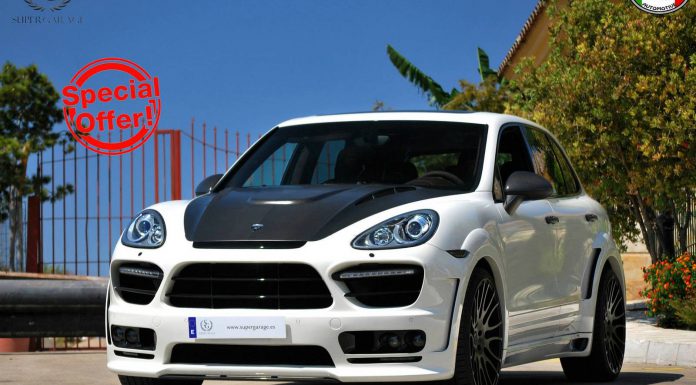 Released back at the Frankfurt Auto Show 2011, the Hamann Cayenne Guardian Evo was released and built around the Porsche Cayenne Turbo. However, the kit is available for all second generation Cayenne's and the following one for sale is based on the Cayenne Diesel.
As the following images show, the new bodykit incorporates a brand new front fascia with new LED daytime running lights and new quad fog lights. It also features a carbon fiber hood with a power dome, widened wheel arches, new side skirts and sills as well as massive 23-inch black Hamann wheels.
At the rear, the car features a new bumper, darkened taillights and new centrally mounted dual exhaust tips. Inside, this particular Hamann Cayenne Guardian Evo includes a revised interior courtesy of Hamann including new brown leather and aluminium pedals.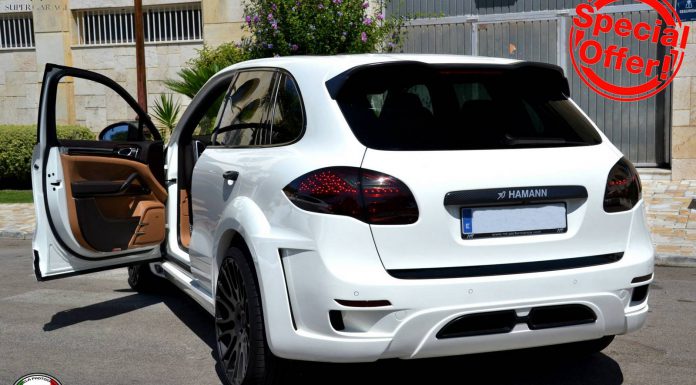 From a performance standpoint, this Porsche Cayenne modified by Hamann has been fitted by the tuning firm's Evo exhaust system.
Contact us for more information about this sale!