Rolls-Royce has always been a company dedicated to luxury. However, with the release of its most powerful production car last year with the Rolls-Royce Wraith, it began paying more focus on performance. The latest Rolls-Royce Ghost variant is the perfect example of this new dedication to performance.
Dubbed the Rolls-Royce Ghost V-Spec, the car comes fitted with 21-inch alloy wheels courtesy of the Wraith. It is then finished in a stunning shade of Sapphire Black as well as a new rear armrest specifically for the V-Spec and some other minor interior details.
However, as we suggested, the most important aspect of the Rolls-Royce Ghost V-Specification is its uprated powerplant. It utilises the same 6.6-liter twin-turbocharged V12 engine courtesy of the standard Ghost. However, that power has been increased up from 570 hp all the way to an impressive 601 hp. Consequently, The Ghost V-Specification isn't all that far behind the 624 hp created by the two-door Wraith.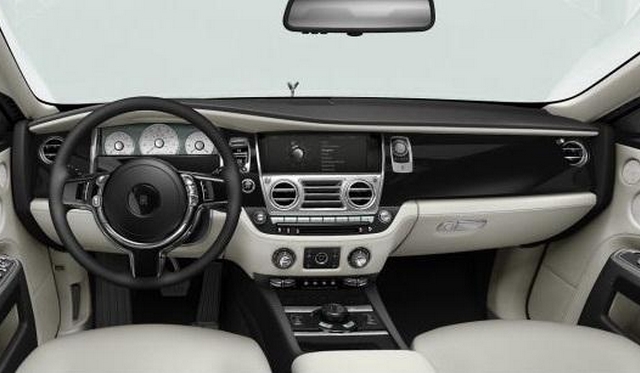 In addition to these engine modifications, rumour has it that some suspension tweaking and upgrades have been applied to the Ghost V-Spec.
So how much will these changes set you back? Well, be prepared to cough up 330,820 euro to purchase one. Even if you have the cash, actually purchasing one won't be easy with it understandably being a limited edition.
[Via Autoblog.nl]