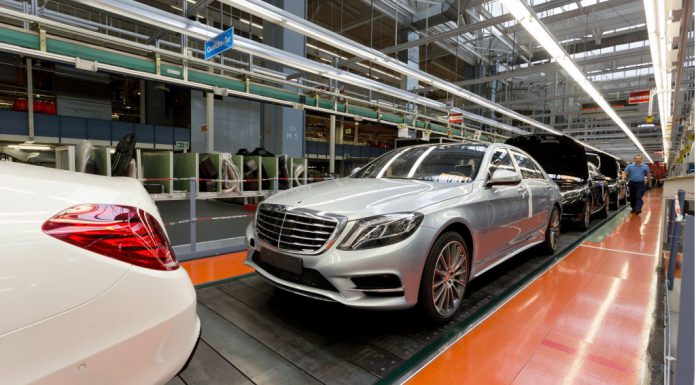 Following on from the economic crisis of 2008, demand for all types of cars particularly luxury vehicles diminished. However, with much of the world and parts of the United States completely or partially recovered, high-end car manufacturers have been seeing record profits, sales and production numbers recently.
Mercedes-Benz is the latest manufacturer to be reaping the rewards of its heightened demand and popularity producing an impressive 1.49 million vehicles throughout 2013. All up, Mercedes-Benz claims that more than 1.4 million of those have already been sold. Both of these figures represent records for the German automaker with 2012 seeing the sale of just over 1.3 million vehicles.
2014 Mercedes-Benz S-Class

The selection of new models released by Mercedes-Benz this year can take credit for the rise in sales. Some of these include the brand new CLA-Class and A-Class as well as heavily updated versions of both the E-Class and always popular Mercedes-Benz S-Class. The latter has become so popular in fact, that Mercedes-Benz was recently forced to increase production with 460 S-Classes rolling off the production line 460 days per year!
While these figures are extremely impressive, they're likely to become even greater in the following 12 months. Sales this year will of course be led by the latest-generation C-Class as well as the small GLA-Class SUV.