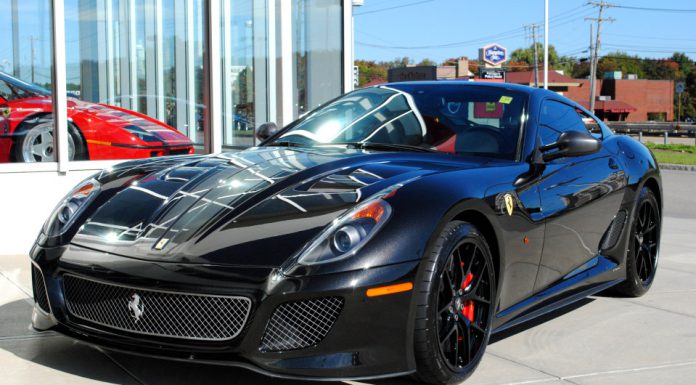 With the Ferrari 599 GTO being just the third Ferrari produced to wear the fabled Gran Turismo Omologato nameplate. The previous two were the 1962 Ferrari 250 GTO and the 1984 Ferrari 288 GTO. However, unlike those Ferrari GTOs, the 599 GTO was not created for homologation in a racing series and is completely street legal and limited to just 599 examples.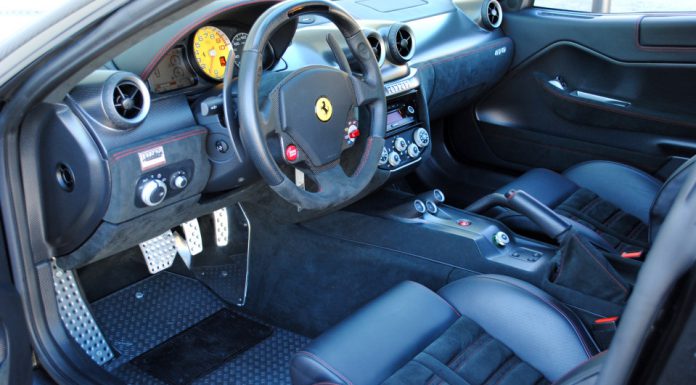 Obviously every unit sold out before Ferrari even began production of the car so finding one on the used car market would be a dream come true for many Ferrari enthusiasts. The following black on black Ferrari 599 GTO we recently stumbled upon over at Ferrari of New England is arguably the best we have ever seen!
The Nero Daytona finished 599 GTO is essentially brand new with the car having just travelled just over 6,000 miles. As a result it has the same perfect shine as it did once it left the factory. And when it did leave the factory, it was highly optioned to be one of the very best 599 GTOs produced. Some of these options include a headliner in Alcantara, a custom interior, carbon fiber door sills, red brake calipers, carbon fiber engine cover, carbon fiber headlight bucket, carbon center caps, Giallo rev counter, iPod connection, rear parking sensors and the racing livery in Grigio Silverstone.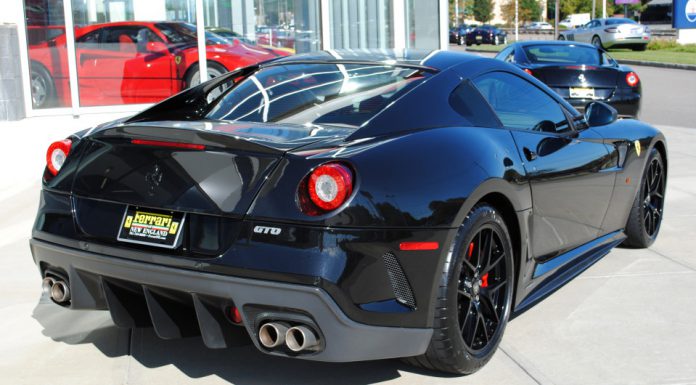 Additionally, it features a high-end Bose Hi-Fi system! It then features the same 6.0-liter V12 engine as all 599 GTOs. That uprated powertrain delivers 661 hp at 8,250 rpm and 460 lb-ft of torque at 6,500 rpm!
[Via Ferrari of New England]