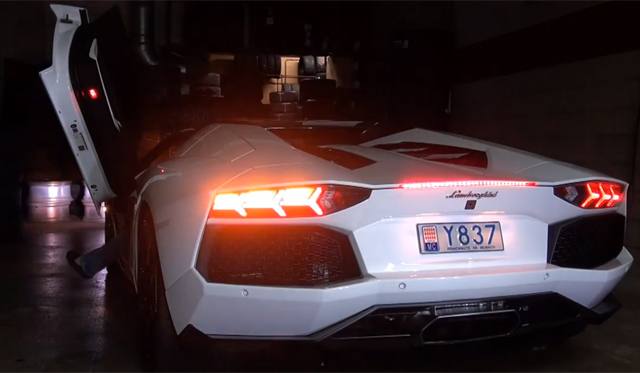 Straight out of the factory, the Lamborghini Aventador and in particular the Aventador Roadster, produces one of the greatest engine and exhaust notes you could ever wish for in any car of any price category. Of course, impressive sounding Lamborghinis are nothing new, but the Aventador arguably sounds even better than the potent Murcielago it replaced.
[youtube]http://www.youtube.com/watch?v=q1EZyYbBMdk[/youtube]
Featuring a massive mid-mounted 6.5-liter V12 engine producing 692 hp, the Lamborghini Aventador is more than capable of sending shivers down the spine of not only the driver but also the passenger as well bystanders from miles around!
NM2255 recently filmed the following Lamborghini Aventador Roadster fitted with an optional sports valvetronic exhaust system and it sounds even better than the standard car. We didn't even think that was possible!