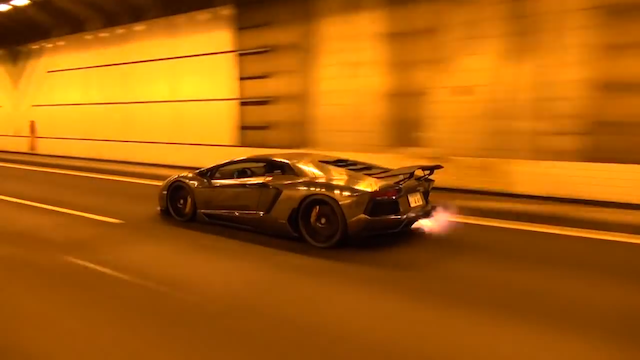 Tuners Liberty Walk Performance certainly don't hold back on their project cars. Their creations are just outrageous, stunning and look like nothing else on the road. The Lamborghini Aventador is a car that certainly never needed to be tuned or modified, but just like their Ferrari 458, the tuners managed to create a spectacular machine!
[youtube]http://www.youtube.com/watch?v=2SWW3kWPRoc&feature=share&list=UUj_ARBxhCoF5JxUItcEUs7Q&index=2[/youtube]
As the video above shows this brushed aluminium beauty, just like the standard car, can spit awesome flames and in a dark tunnel, the car looks so aggressive and sounds even better! Enjoy!