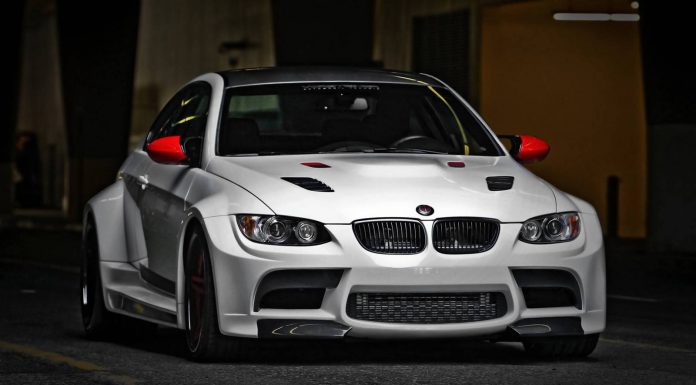 The E92 BMW M3 no longer exists, the lighter, more powerful and efficient M4 has taken over from the legend. The E92 will go down as an all time great, the thumping V8 and delicate handling was just stunning but that did not stop tuners having a go at making the M3 even better. Vorsteiner came up with the M3 GTRS3
The package sports a GTRS3 carbon fiber front bumper with splitter to give it an aggressive stance assisted by the carbon fiber wide arch front fenders, carbon fiber vented race hood and the carbon fiber boot lid. There are carbon fiber extended side skirts too while the rear sports a similar treatment with carbon fiber wide arch rear bumper and carbon fiber rear quarter panels.
The car also sounds as good as it looks thanks to the Vorsteiner stainless steel GTS3 performance exhaust system. This system is much lighter than the bulky one piece muffler of the OEM design thus reducing sprung weight. It has F1-inspired notes giving a real race like experience.