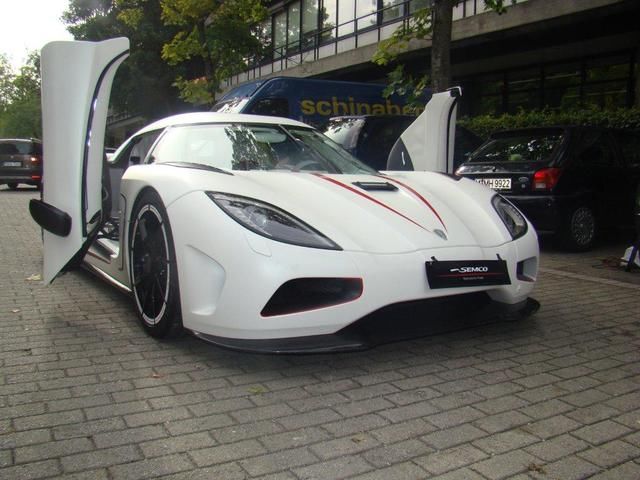 Looking for an insane Koenigsegg Agera R but not willing to wait for the factory to produce it? Well, German exotic dealership Semco is currently offering the following matte white Agera R for sale for 1.1 million euros.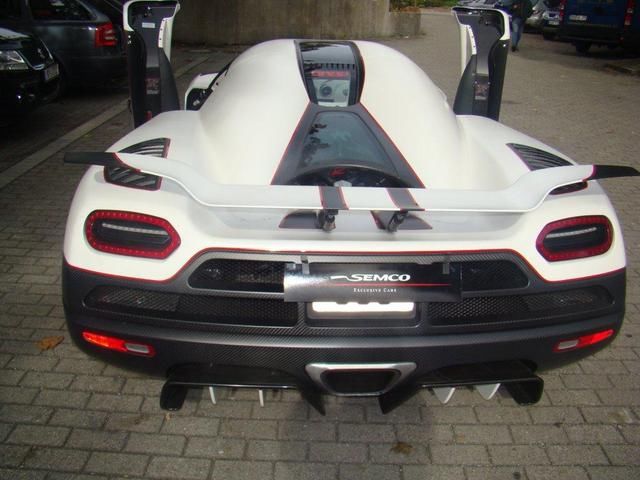 While Semco hasn't revealed mileage details for this Koenigsegg Agera R, for a supercar of this pedigree and one which is so new, at most it would have a few thousand miles under its belt. While this obviously means the potent twin-turbo V8 engine has hardly been touched, it also means that the paintwork and interior are as new.
And what an incredible exterior and interior this Agera R has. Finished in matte white with red pinstripping this Agera also features black wheels with white outer rims and a selection of carbon fiber trim. As a matter of fact, the exterior finish is called Speed Racer and this is the Agera R which debuted at the Geneva Motor Show 2011. Inside, it features unique white and black leather throughout which is diamond stitched. Additionally, it features Alcantara upholstery throughout.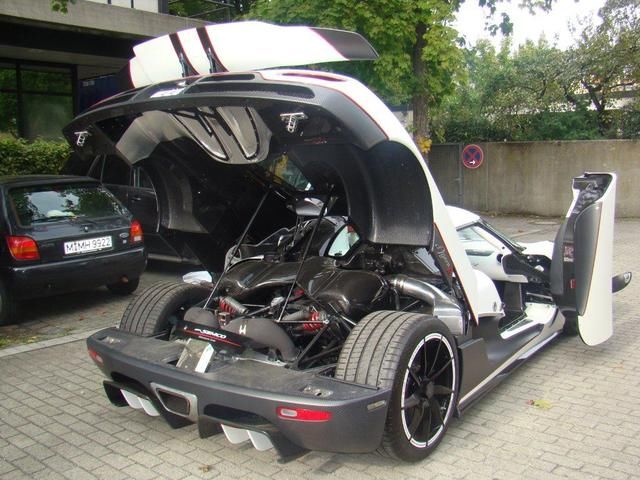 Under the hood, the Koenigsegg Agera R is powered by a potent 5.0-liter twin-turbocharged V8 engine delivering 1,124 hp while running on E85 biofuel. As a result, it can sprint to 100 km/h in just 2.9 seconds and eventually hit 300 km/h in 14.53 seconds.
[Via Semco]