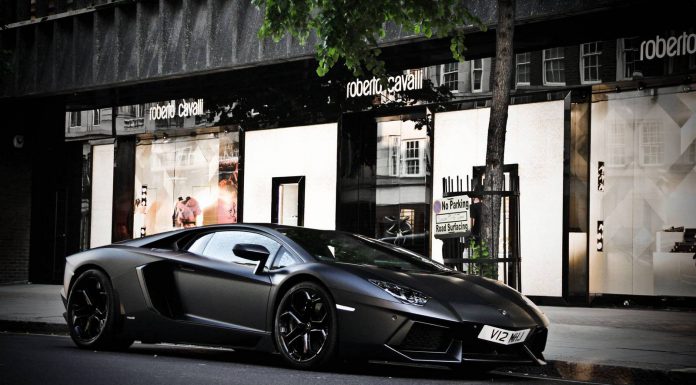 London is no stranger to supercars. The city's beautiful architecture, both old and new, is often graced by engineering feats of a difference with the fastest and most beautiful cars in the world. The Lamborghini Aventador is very very fast and no one can deny that is is one of the most striking if not the most impressive car to be but in the last few years.
The car has proved to be very popular and has been seen all over the world, from America to Australia. Here we see a matte black example complete with black wheels and black interior, very menacing indeed! Aventadors are a common sight in London but as you will see from the gallery below, there are a number of very impressive machines that visit the city in the summer!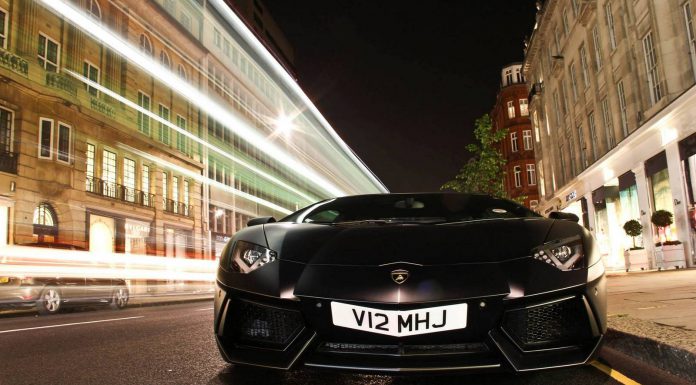 Just to refresh your memory, the Aventador features a new 6.5 liter V12 engine that produces 700 hp at 8,250 rpm and 690 Nm of torque at 5,500 rpm. Using thrust mode – Lamborghini's version of launch control – allows you to reach 100 km/h in less than three seconds, 2.9 to be precise and 0-200 km/h is done in a staggering 8.9 seconds flat. In the right environment you will keep accelerating all the way up to 351 km/h and pull 1.3 G when braking from 100-0 km/h. Phenomenal figures indeed!
Are you a fan of the Aventador? If you are be sure to check out our road test of the LP700!
Photographer: Mitch Wilschut