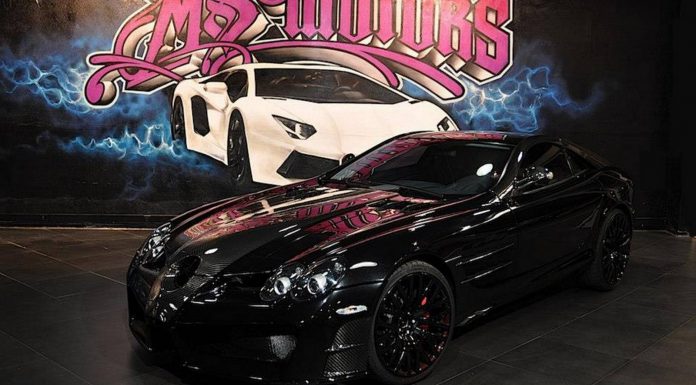 The Mansory SLR Renovatio is without a doubt the most insane tuned Mercedes-Benz SLR McLaren ever available to the public.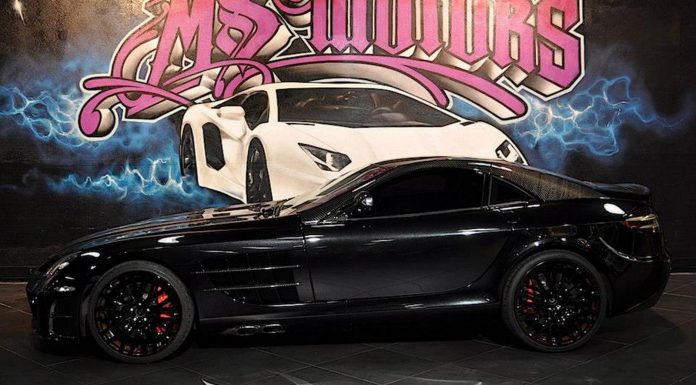 It features a brand new carbon fiber bodykit incorporating a revised front fascia with a new bumper and different air intakes. It also features new carbon fiber air exits on both sides of the front bumper. It also features a revised hood, carbon fiber side sills and a brand new rear end.
MS Motors recently decided to make a Mansory SLR Renovatio even more unique by finishing it in a stunning shade of black as well as gloss black wheels. Additionally, it features a carbon fiber hood, wing mirrors, A-pillars and B-pillars!