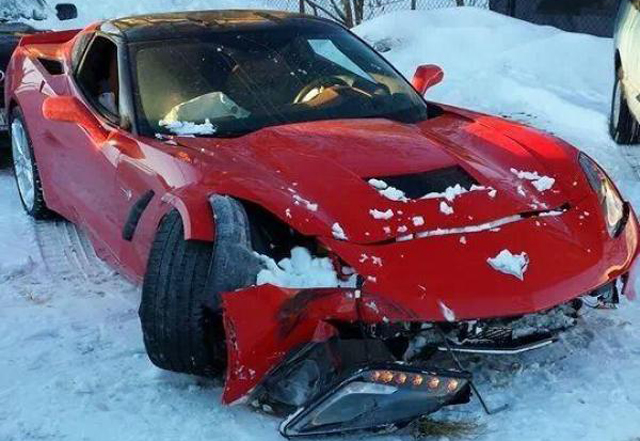 Despite only being on the market for a few months, a number of crashes involving the 2014 Chevrolet Corvette Stingray have already occurred. The following seems to be the most brutal to date.
Details about this C7 Corvette Stingray crash are limited with this red example being spotted mangled and wrecked at a car dealership yard in Milwaukee. While we don't know how the crash occurred, the extensive front end damage suggests that the crash involved quite a bit of speed.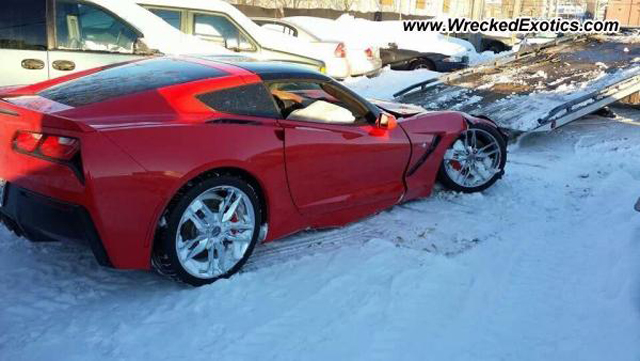 Additionally, based on the snowy conditions the Corvette Stingray is now resting in, it is likely the crash occurred in the same treacherous conditions.
We will update you when and if we receive more news about this crash!
[Via Wrecked Exotics]