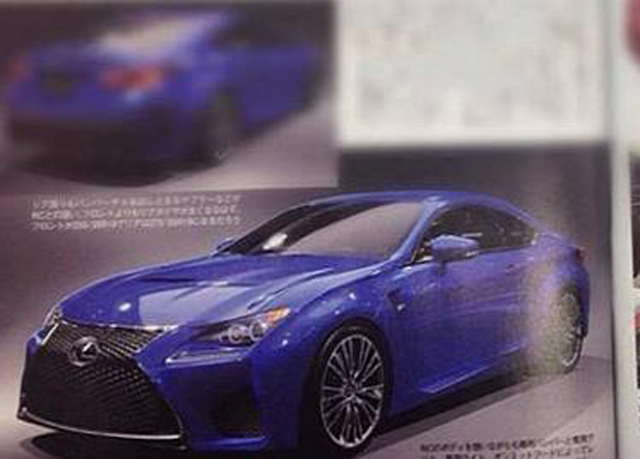 Two images said to be showing the 2014 Lexus RC F coupe have leaked online courtesy of a scanned image from a Japanese magazine.
While the authenticity of the image you see above cannot be verified, the car pictured does look identical to what the recent teaser images have shown us. This includes the same wheel design and engine scoop. However, these images could also be renderings simply based around what those teaser shots have shown us.
Either way, the RC F pictured here, whether real or not, looks mightily impressive. Featuring Lexus' new design of front grille as well as its new generation of headlights which debuted on the new IS, it certainly looks like a Japanese sports car more than capable of taking the fight to the new BMW M4.
Recently, an official invitation for the Lexus booth at the Detroit Motor Show 2014 leaked online and it stated that the RC F will actually produce 460 hp courtesy of its potent V8 engine. As a result of this, it is believed that the Lexus RC F should sprint to 100 km/h in just 4.5 seconds and continue onto a top speed of around 300 km/h!
To keep the car as lightweight as possible, the 2014 Lexus RC F coupe will featuring a carbon fiber hood, roof and trunklid with a small hood scoop expected to be utilised to help increase downforce. Additionally, the 2014 Lexus RC F will receive a speed-sensitive rear spoiler like the Lexus LFA as well as other aerodynamic tricks utilised in the LFA to help it achieve a top speed in excess of 186mph!