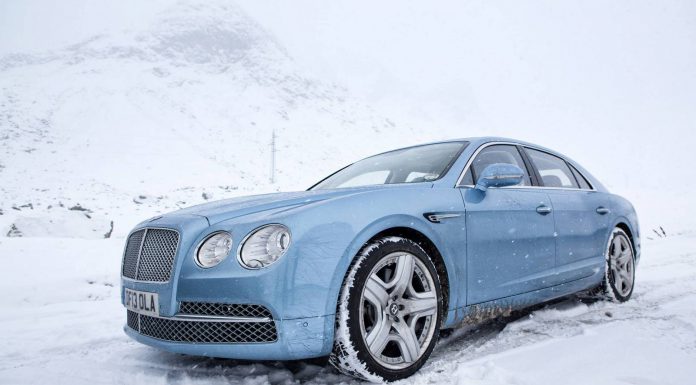 Bentley's new Flying Spur is a very potent and purposeful car. Its limousine body offers comfort that can only be surpassed by a car with a Rolls-Royce badge on the front, and what they gain in comfort the loose in pace and all weather ability to the range topping Bentley.
Here we have a collection of photos sent in by Zai-Ski of the Spur in its element, a two-day Alpine event for a very special group of international media guests that finished in the exclusive and glamorous St. Moritz and event that allowed guests to put the cars all-wheel-drive system to the test on snow!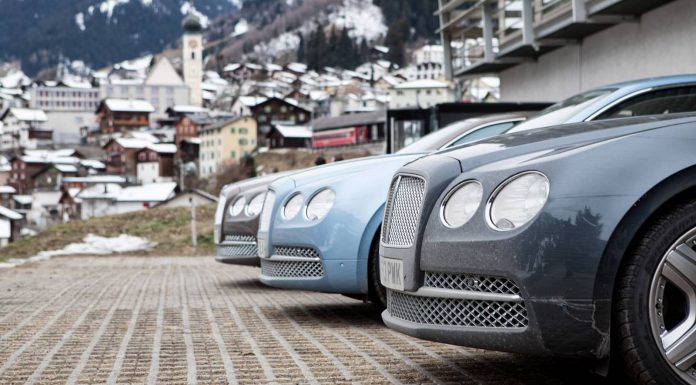 The latest iteration of the Spur is powered by a 6.0-litre, twin turbo W12 engine, coupled to a ZF eight-speed transmission. Developing 625hp (616bhp) and 800Nm of torque, the new Flying Spur features more power than any other Bentley four-door in history. A 14 per cent improvement in the power-to-weight ratio over the outgoing model delivers a breath-taking 0-100km/h time of 4.3 seconds and a top-speed of 200 mph (322 km/h).