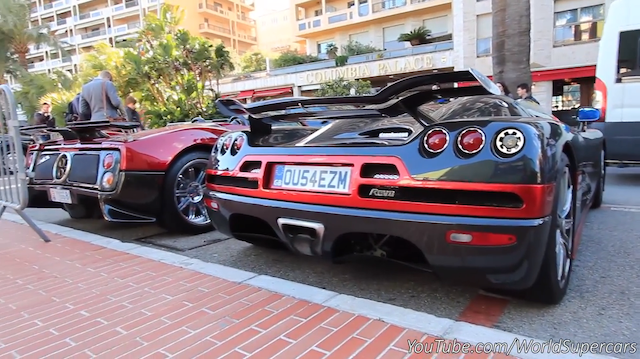 In summer of this year, a number of very special supercars ascended on the principality of Monaco. The streets, mountain roads and temporary race track buzzed with the sound of combustion engines resinating of the stone walls and shop windows that make Monaco the crown jewel of the French Rivera.
[youtube]http://youtu.be/GK1WcPsTdKg[/youtube]
This video focuses on two cars that arguably stole the show, the unique Koenigsegg CCR by Revo and the stunning Pagani Zonda S. The Koenigsegg was re-bodied and finished in naked carbon while the Zonda pulls off effortless elegance in its deep shade of red that looks fantastic against its carbon parts.
Which would would you prefer to cruise the Monaco streets in?