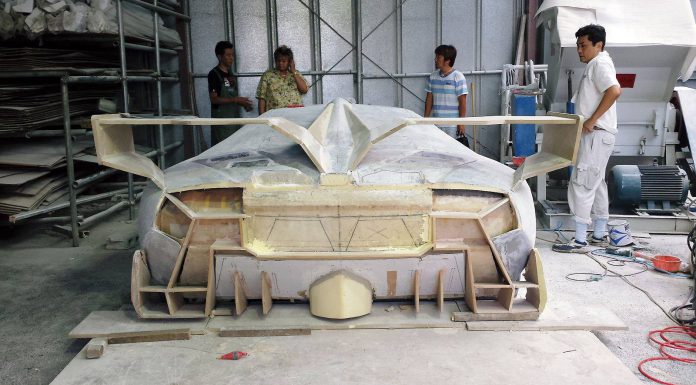 A currently unnamed Asian tuner is currently working on creating a wild Lamborghini inspired by both the Veneno and Egoista concepts revealed this year.
As it stands, the image above is the only confirmation we have of the car's existence. It provides very little detail and from this photo it is hard to judge if the new Veneno and Egoista inspired bodywork is actually set to be installed on a real Lamborghini Murcielago or simply a replica.
Either way, the project is only in its early stages with the moulds for the new parts being created out of balsa wood. When the final product is completed however, it will be likely be made out of carbon fiber or another lightweight material.
We will bring you updates on this interesting creation as they become available!
Update: The cars might be shown on the Osaka Auto Show in February 2014.