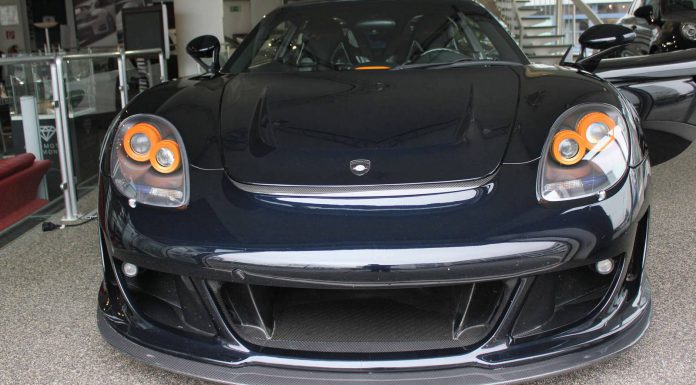 In the world of Porsche Carrera GT tuning, very few companies ever attempted to improve an almost near perfect mid-engined German supercar. However, one tuning company which did take a swing at the Carrera GT was Gemballa and it created the well-known Gemballa Mirage GT.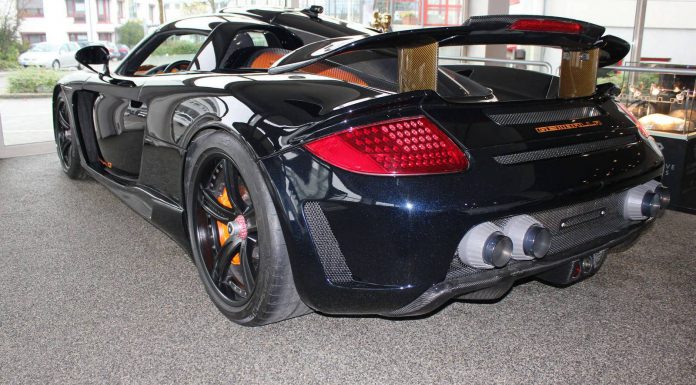 Gemballa created a handful of Mirage GTs each unique and many with their own designation. For example, there was the Black Edition, Matt Edition, Carbon Edition and this, one of just a couple of Special Edition's. This particular Gemballa Mirage GT Special Edition can be distinguished by all others with its black paint work and unique orange accents all around the car most notably in the headlights.
Now, the truly one-off car is up for sale in Leonberg, Germany with an asking price of 569,000 euros which converts into just over $780,000 in the United States. That is well over the $448,000 the original Porsche Carrera GT delivered for in the U.S. This Mirage GT has travelled just 19,500 km since originally leaving Porsche's factory in 2005.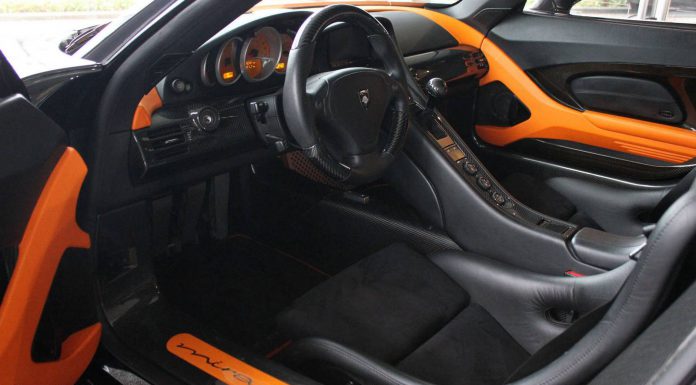 Under the hood, its 5.7-liter V10 engine has been uprated to now produce 650 hp and 630 Nm of torque. As a result, it can sprint to 100 km/h in just 3.7 seconds, 0.2 faster than the standard Carrera GT. It will then hit 200 km/h in 9.7 seconds and a top speed exceeding 335 km/h.
[Via James Edition]