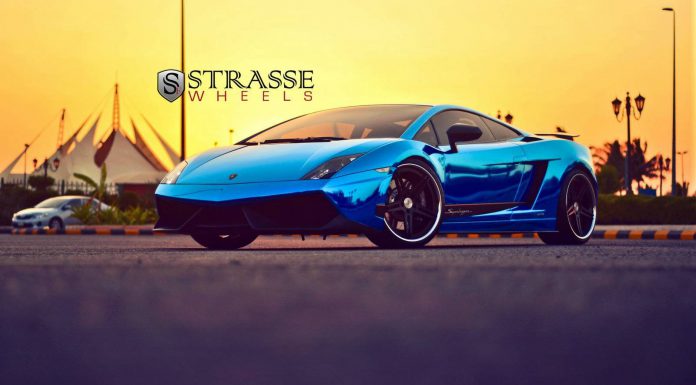 The Lamborghini Gallardo Superleggera has been the pinnacle of the Gallardo platform's development over the past decade. MAS Tuning in Saudi Arabia recently finished working on this Bianco Monocerous Gallardo Superleggera and the results are spectacular! This was LP570-4 wrapped in a Chrome Blue vinyl to make it stand out when in the usual Saudi Arabian super car crowd and to ensure the V10 shriek is even more prominent by adding a Tubi Exhaust!
As is mandatory with most tuning projects, the car was lowered to give the Superleggera an even more aggressive stance and look that will strike fear into anything it is following on the highways!
The car is now sitting on a light weight set of SP5R Deep Concave 3 piece wheels featuring a Satin Black center spoke finish and Chrome lips in the 20×9 front and 20×11.5 wide rear fitment. The SP5R Deep Concaves definitely top the build and compliment the body lines of the LP570-4. A very impressive project indeed!