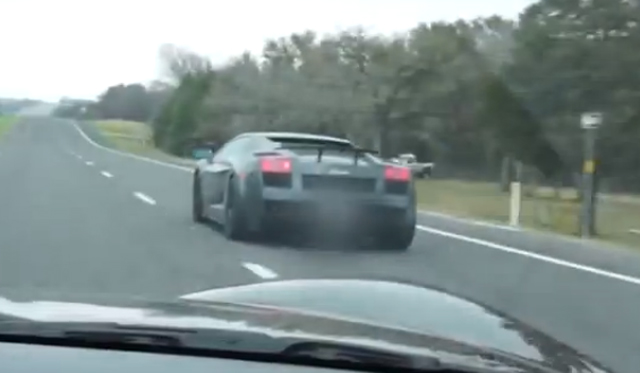 By most people's standards, the standard C6 Chevrolet Corvette Z06 is a true performance car. With 505 hp on tap thanks to its potent V8 engine, the Z06 has proved itself time and time again to outperform many of its more expensive European rivals. However, in the world of supercars, one could easily argue that no one does it better than Lamborghini.
The standard first-generation Lamborghini Gallardo is powered by a 5.0-liter V10 engine. In Superleggera specification, it deliveres a total of 523 hp. The following Lamborghini Gallardo Superleggera however, is far from stock.
[youtube]http://www.youtube.com/watch?v=ADG0R4uHKLo#t=38[/youtube]
Thanks to the geniuses at Underground Racing, this Gallardo features a twin-turbo kit helping to deliver a total of 1700+ hp! So when you try and race it in a Corvette Z06, you're going to have a bad time.
Watch the video above to see just how much faster the Gallardo is compared to its American rival!