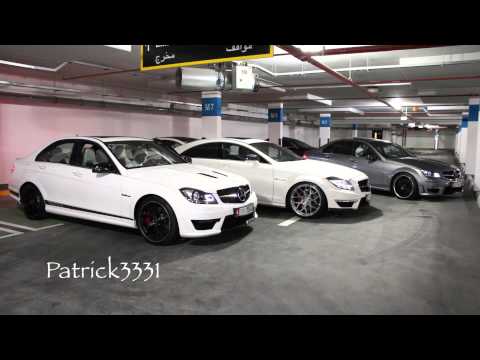 AMG Mercedes cars have proven very popular in the UAE. The SLS AMG is a 'staple' supercar and the G55 and G63 Wagon are a favourite of the Arabs. Here we have a very cool (and loud) video from Dubai at an AMG owners meet in an underground car park. Of course where else would you host a meet from a couple of dozen cars of which the majority and fitted with huge 6.2-liter V8s!
[youtube]http://youtu.be/hizeT2I_OG4[/youtube]
As you will hear and see, the sounds is quite phenomenal! Turn up the volume and enjoy!