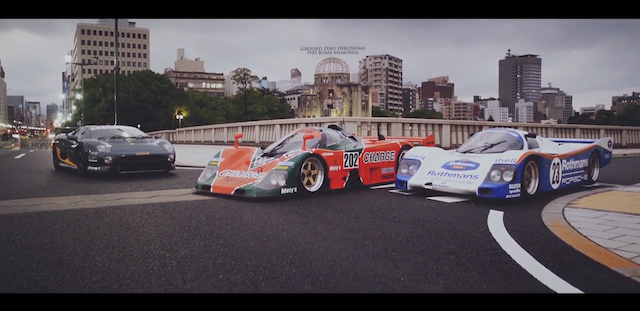 Imagine waking up every morning and heading out to work in a supercar. The looks you will get in traffic, the sound and the pleasure. Then imagine waking up and driving and car that participated in Le Mans, hitting the highway and putting your foot down in a +300km/h racer and feeling adrenaline rush through your body and you weave around buses and lorries. The three gentlemen in the video below don't need to imagine.
[youtube]http://youtu.be/XrhlBWEZ8As[/youtube]
The Jaguar XJ220C is a purpose built Le Mans GT1 class race car that was built in 1993 and is one of the greatest cars ever built producing 550bhp. The Porsche 962C was built in 1991, a spectacular looking machine that looks stunning in Rothmans livery and produces and astronomical 620bhp! Finally a Mazda 767b that pushes out a ludicrous 630bhp. Sit back and enjoy the video and dream what it must be like to blast through a Japanese tunnel at 300km/h!