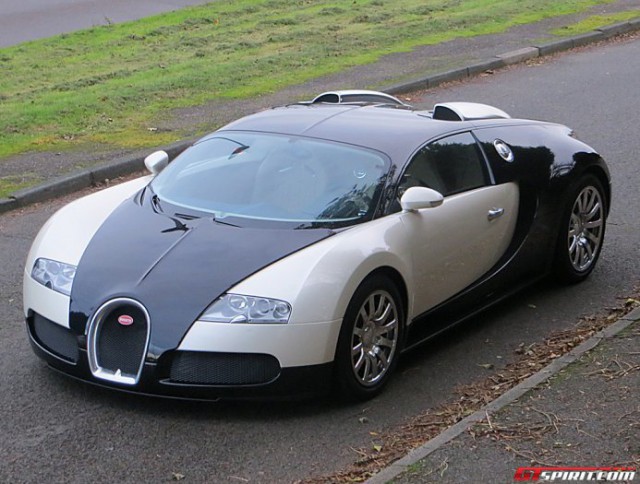 The Bugatti Veyron is a car that redefined the automotive industry. The attention to detail, the power, engineering and science was never seen before in a road going car. Volkswagens, owners of Bugatti, spent so much developing the car that they make a loss on every car being sold, and that is still happening to this very day with the cars being sold.
The car was built purely to show what science could accomplish and how fast a car could go yet still be practical and civilised. Here we have a stunning example of an early 2007 car that has been finished in a great contrasting combination, black and white.
The Bugatti Veyron packs some mega performance. The Veyron features an 8.0-litre, quad-turbocharged, W16 cylinder engine, equivalent to two narrow-angle V8 engines. This engineering masterpiece produces 987bhp (1001 metric house-power). This immense power combines with the superb four wheel drive system to launch the Veyron to 100km/h in 2.4 seconds.
Romans International are selling the car that has not been locked up in a collectors garage but used, the car has covered 11,650 miles. If you happen to be in the awesome position to purchase such a car, you can check out the full advertisement here!