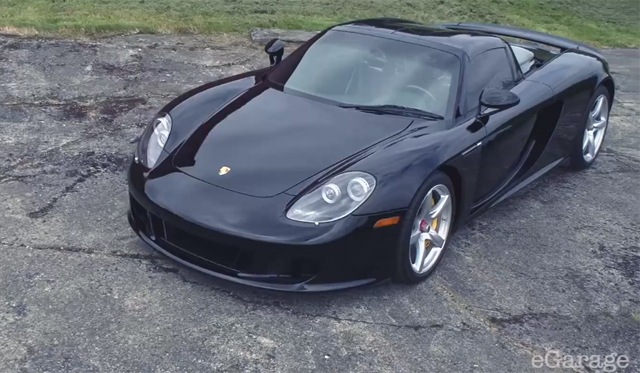 While the Porsche Carrera GT has been replaced this year by the incredibly advanced 918 Spyder, the original mid-engined Porsche supercar will always maintain a special place in the hearts of high-end petrolheads all around the world. While it has been criticised as quite a car to handle on the limits, particularly after the recent death of Fast and Furious star Paul Walker, it is as potent and beautiful a car as you could ever want or need.
[youtube]http://www.youtube.com/watch?v=RhfB_7ZUJaw#t=68[/youtube]
This video showcases a black Carrera GT in all of its high speed beauty with most of the shots being filmed from above. Combine the stunning imagery with one hell of an engine and exhaust note courtesy of the 5.7-liter V10 engine, and you have an 80 second clip well worth a watch!