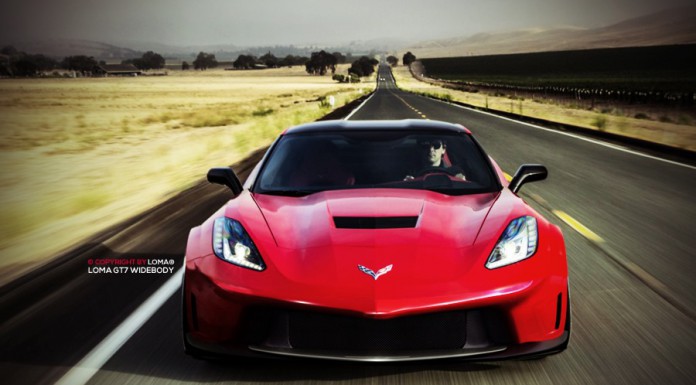 Tuners, particularly those in the United States, have been having an absolute ball upgrading and modifying the new 2014 Chevrolet Corvette Stingray. However, these upgrades have focused purely on performance and it was just a matter of time before some visual modifications for the new Corvette became available. Today is that day. Sort of.
A Spanish tuner by the name of Loma, has just released the following rendering of its upcoming widebody package for the new Stingray. While we see renderings of upgraded sports cars and supercars on an almost daily basis, Loma claims that this rendering if different to others because this won't just remain a fantasy and will actually hit the production line!
Even if the Loma GT7 widebody kit doesn't make it to the market, it certainly looks promising. Featuring a redesigned front fascia with black accents and a larger single air intakes as well as flared wheel arches, the extra aggression this package adds to the Corvette is quite impressive.
Leave us your thoughts below!