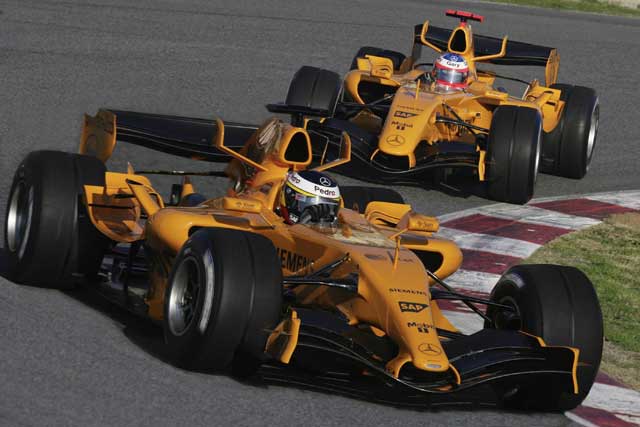 With the key sponsor of the McLaren Formula One team, Vodafone, not set to return for next year's season, the British racing squad has obviously been on the lookout for a new title sponsor for quite some time. While that sponsor has yet to be revealed, reports have emerged suggesting that the team could return to its bright orange paint job used in year's past.
The team's 2014 Formula One car is currently tipped to debut on January 25th and will be dubbed the MP4-29.
For those that didn't know, McLaren once used bright orange liveries for both their F1 and Can-Am racing cars starting with the M5A way back in 1968. If the new McLaren MP4-29 does indeed sport such a scheme, it will obviously add an awesome bit of colour to the F1 field generally dominated by silver, grey, white and blue with the obvious exception of Ferrari's red.