The original 1966 Ford Mustang Fastback is a truly iconic muscle car not only in the U.S. but also around the world. Despite the sixth-generation of Mustang recently being revealed, the original still remains popular among Mustang enthusiasts. If you're looking for a classic 1966 Mustang Fastback but don't want to deal with the issues of a car that age, Classic Recreations offers the car perfect for you.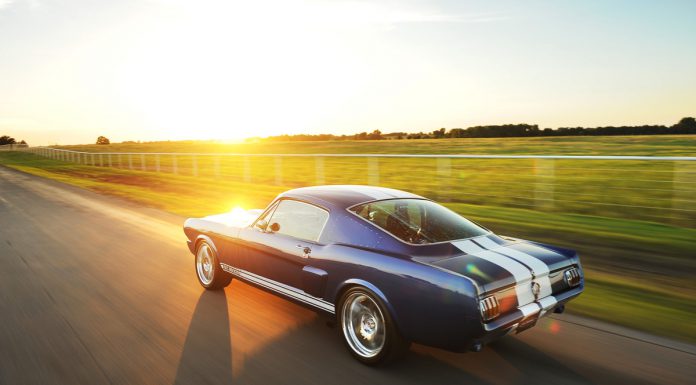 Dubbed the 1966 Ford Shelby GT350CR, Classic Recreations have fitted a brand new 7.0-liter V8 engine with new ceramic-coated headers and Magnaflow mufflers. Elsewhere, the 1965 Ford Shelby GT350CR features coilover suspension, power steering, beefed up brakes and Goodrich wheels measuring 245/45ZR18 at the front and 275/35ZR18 at the rear.
These tyres are then wrapped in HRE wheels. More specifically, they are the HRE RB2 wheels and when combined with the white and blue paintjob of this particular GT350CR, they look simply spectacular!