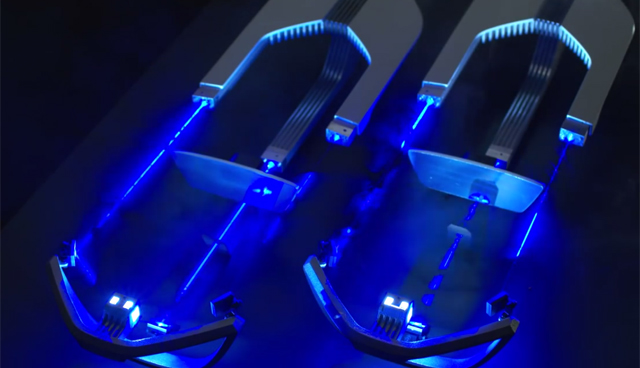 Debuting on the brand new 2015 BMW i8 are all new laser lights. While the i8 predominantly uses LED headlights, the laser lights can be triggered when high beam is enabled and actually have a five times greater light output than traditional LED headlights. Unfortunately, they don't come standard on the i8 and have to be optioned.
[youtube]http://www.youtube.com/watch?v=qIPBKNwARac[/youtube]
Nevertheless, in order to give us an awesome insight into how the BMW i8's laser lights work, BMW has released the following video displaying the innovation of these new laser lights and the technology behind them is quite simply astounding!
Elsewhere, the BMW i8 also features a host of other important innovations particularly in terms of its powertrain. It features a brand new three-cylinder petrol engine with BMW TwinPower Turbo technology. From 1.5 litres, the i8 manages an output of 231 hp, a maximum torque of 320 Nm and features rear wheel drive. Power is sent to the rear wheels via a six-speed automatic gearbox. The petrol engine is supplemented by an electric motor with an output of 131 hp and maximum torque of 250 Nm. The power from this lithium-ion high-voltage battery is channelled through the front wheels via a two-stage automatic transmission.
The combinations mean that the BMW i8 is able to produce 362 hp maximum power and 570 Nm of torque. Performance from 0 to 100 km/h is just 4.4 seconds with both engine and electric motor engaged. The BMW i8 manages economy figures of 2.5 litres per 100 km or 113 mpg in imperial measurements.