When the 2014 Chevrolet Corvette Stingray was released almost exactly one year ago at the Detroit Motor Show, many were left stunned by its dramatic styling completely different from previous generations of the American sports car.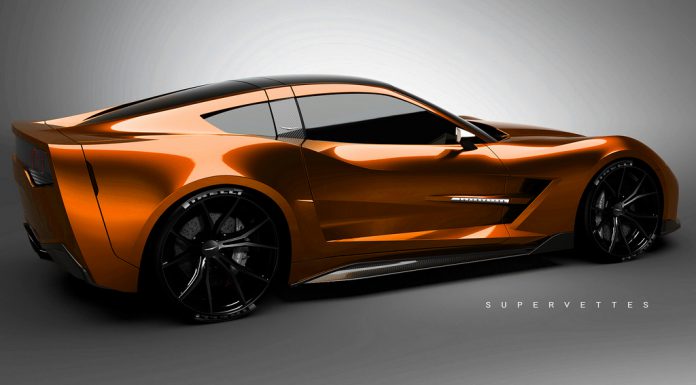 However, now a new company called Supervettes is offering an insane bodykit for the C6 Corvette dubbed the SV8.R. Said to have been in the works for 4 years, the Supervettes SV8.R C7 Aerodynamic kit for the C6 Corvette features an aggressive and unique design with all the new body panels being constructed out of lightweight carbon fiber with the front and rear bumpers being reinforced with Kevlar.
From the front, the Supervettes SV8.R C7is somewhat reminiscent of the C7 Corvette Stingray but looks even more outlandish and futuristic. From the rear, it is completely unrecognisable as a Corvette with it ditching the traditional quad taillights and quad exhaust pipes. Instead it makes use of two centrally mounted exhaust tips as well as some slimline LED taillights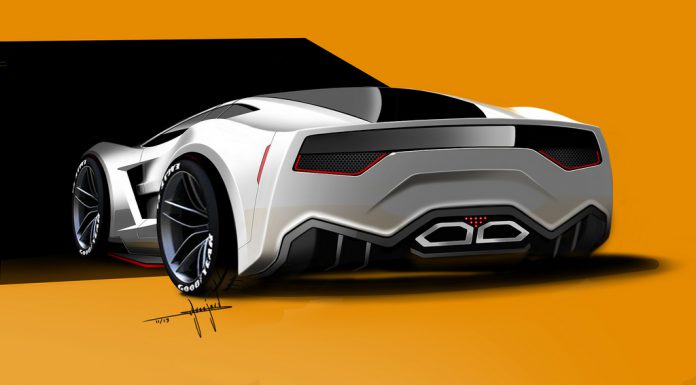 So how much will this kit cost you? Well, Supervettes is only allowing 5 initial pre-orders for $59,995 each. Three of those pre-orders have already been filled and the kit also includes new wheels, tryes, axle back exhaust and brakes. If you're looking to make your C6 Corvette truly unique, this could be the kit for you!