The photograph above allegedly shows a borrowed Lamborghini Aventador which left the road yesterday (21 December 2013) near Modena, Italy. According to Il Resto del Carlino, the accident happened at 10 am in the mountainous foothills of Solihull Castelvetro, around 30 km from the factory and just up the road from the home of Ferrari, Maranello.
Unfortunately, this isn't a story with a happy ending. The driver was 24 year old Flavio Pierleoni who has spent a number of seasons racing both Lamborghini and Ferrari race cars. It is thought that he lost control of the car at high speed, causing it to veer off the road and travel around 100 meters into a ditch where it promptly caught fire. The 24 year old was piloting 48 year old passenger Daniele Valestri, owner of Pit Lane rental cars and presumably the owner of the Lamborghini.
Both men were pulled from the burning car by the owner of a near-by Vinegar factory.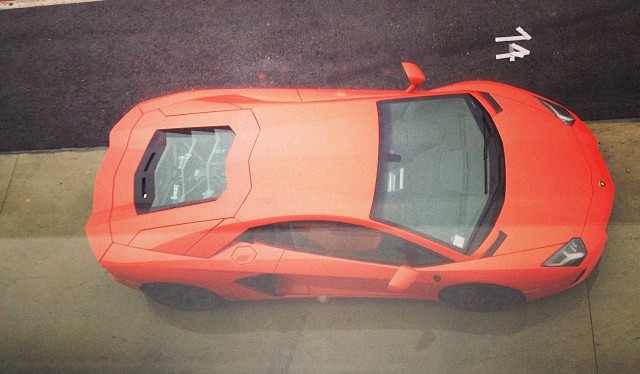 Both driver and passenger were taken to Bologna and Baggiovara hospitals in a critical condition. They are both being treated for concussion and major burns. Daniele Valestri is said to have suffered 40 percent burns, both remain in a critical condition. The cause of the accident is unknown and the police will be conducting a thorough investigation on the causes of the accident.
The most tragic part of the story is that Flavio Pierleoni had posted a picture of the fated car on twitter the previous day. He stated that despite the weather, he was still working with the Lamborghini. He had the car for at least a week before the accident and it seems as though he had also driven a Ferrari F12 Berlinetta for weeks before.