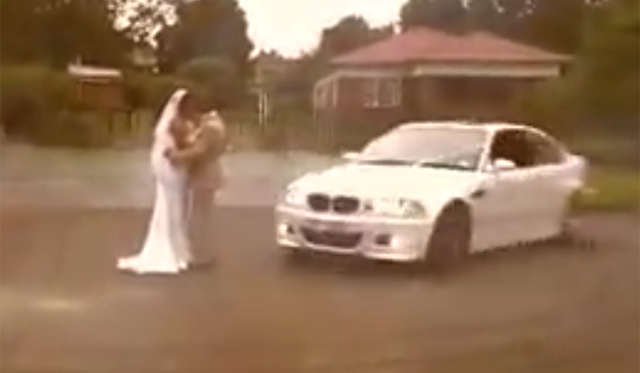 Revheads like us love nothing more than hearing, smelling and watching a high-performance car performing some epic donuts. So when it comes to what should be one of the best day of your life, your wedding day, what better way to celebrate tying the knot than with some epic donuts?
[youtube]http://www.youtube.com/watch?v=hDpL9pFS-KA[/youtube]
Well, that's exactly what the following couple did on their special day with the white BMW E46 M3 sedan from the wedding performing some extremely tight donuts. However, the donuts weren't simply performed outside the wedding chapel, the couple were in the middle of the donut embracing in a similar scene we've seen on multiple occasions from Ken Block gymkhana videos where he donuts around people.
Let us know below the best way for a revhead to incorporate cars into their wedding!