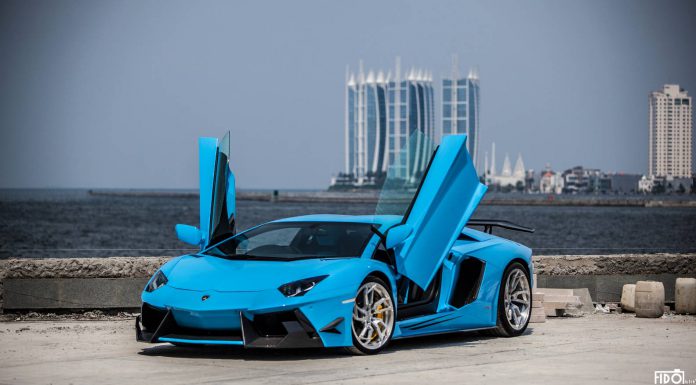 Despite the Ferrari F12 Berlinetta and Lamborghini Aventador being priced similarly and both featuring similar specifications and performance figures, only one of them has become really popular for aftermarket tuning and that is the Aventador. It almost seems like every few months another tuner releases their own engine or visual modifications to the Aventador and it has almost become weekly for images of an Aventador fitted with custom wheels to appear online.
The latest upgraded Lamborghini Aventador comes courtesy of Premiere Autowerks and not only features a unique paint job, but features custom PUR RS05 wheels and the Premiere Autowerks bodykit.
The bodykit features an insanely in-your-face and aggressive carbon fiber front bumper and splitter as well as new canards up front. It also features a larger carbon fiber rear wing and a unique exhaust and rear diffuser setup!
Under the hood, this Lamborghini Aventador has remained completely stock. However, that's not a bad thing. After all, it is powered by a massive 6.5-liter V12 engine pumping out a potent 692 hp. When combined with Lamborghini's potent all-wheel drive system and 'Thrust Mode', the Aventador can sprint from a standstill to 100 km/h in just 2.9 seconds. It won't stop accelerating until reaching its top speed of just over 350 km/h!