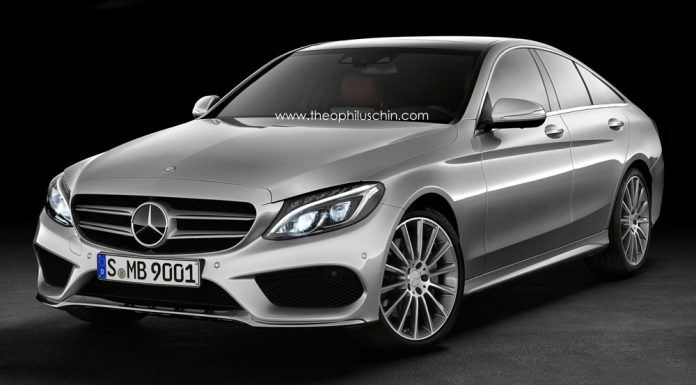 While the 2014 Mercedes-Benz C-Class may have only just been revealed, it has been known for quite some time that a selection of different versions would be offered down the road. As with the outgoing C-Class, it will be available as a coupe. Additionally, Mercedes-Benz is expected to offer a convertible variant and a Sportcoupe to rival the BMW 3-Series GT and Audi A5 Sportback.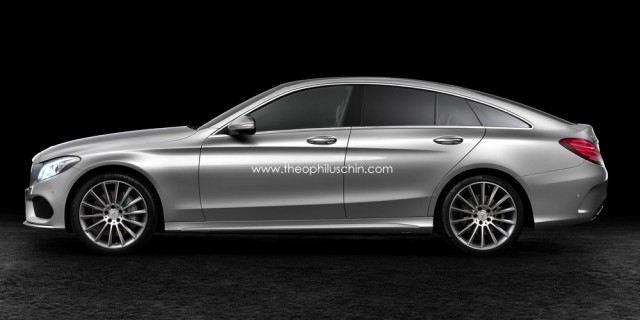 While details and an accurate timeline about when the C-Class Sportcoupe will launch remain unknown, Theophilus Chin has put together the following renderings showcasing how such a car could look. While the shape certainly looks very foreign, we can imagine the Sportcoupe appealing to quite a large audience and it would also provide additional luggage space when compared to the standard C-Class sedan.
While speaking about the new C-Class, it continues the modern trend for ever-larger cars (perhaps driven, in part, by the Chinese market). It gets an 80-millimetre increase in wheelbase (up to 2.84 metres in total) compared with the previous model. It is 95 millimetres longer (4.686 metres in total) and 40 millimetres wider (1.81 metres in total). The boot capacity is also larger at 480 litres.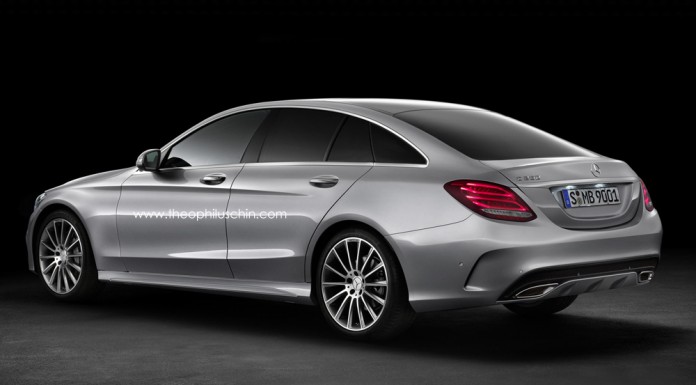 In design, the new C-Class borrows a little from its larger brothers, the S-Class and the E-Class. It features a similar grille layout with large, stylised air intakes and a beautifully sculpted set of headlights. Its side profile is noticeably shorter than the two premium models. It gets shorter overhangs, while the styling lines are visually similar. At the rear, the stylised rear trim and lights definitely resemble the rest of the family.
[Via Theophilus Chin]