The Lamborghini Gallardo is no more, the last car rolled off the line a few weeks ago and the cars replacement, thought to be called the Huracan, has been spotted testing a number of times. Now it seems that pictures of the final car have been leaked and it looks astonishing!
The photos that feature a yellow car leaning very much to the images that have been rendered over the past few months, a rather short wheel-based car that has many sharp angles and lines such as those of the cars big brother, the LP 700 Aventador. Inside the cabin appears to be based around the Aventadors with the prominent center console that splits the cabin down the middle. Rumour has it that the car will be branded the LP610-4, suggesting that the engine under the hood, thought to be a V10, will push out 610hp.
The single-clutch transmission of the Gallardo came under fire from quicker, smoother and much more contemporary dual-clutch boxes, expect this car to have the latter. That new gearbox will then be mated to an upgraded variant of the 5.2-liter V10 engine currently found in the Gallardo. As a result, we can expect a sprint from zero to 100 km/h in the low 3 second range with a top speed of around 320 km/h (200 mph).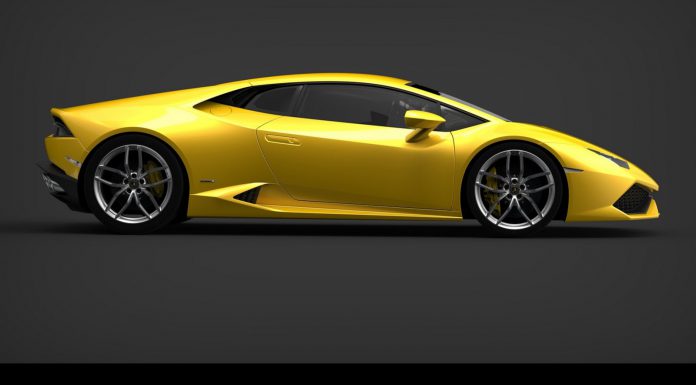 The car will then directly be pitched against Ferrari's 458 Italia and the remarkably fast McLaren 12C. This should be an epic battle!