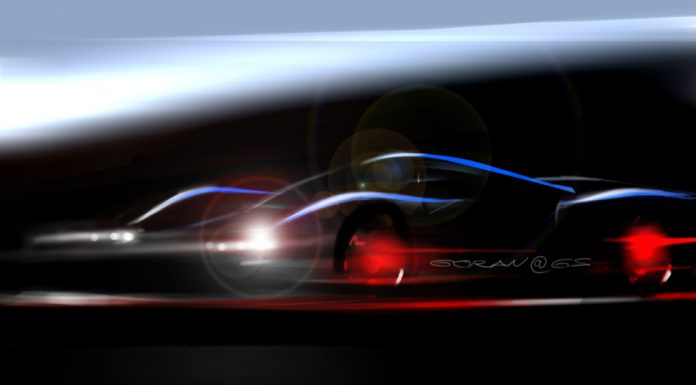 Jim Glickenhaus has previewed his latest project, the SCG003. Like his previous projects, SCG003 will be a based road car to start with. A competition version, named SCG003C, will follow. Glickenhaus hopes to present the finished car at the Geneva Motor Show 2015.
The car is currently being referred to as the Scuderia Cameron Glickenhaus SCG003 and is being billed as an LMP1 car for the road. Back in March of this year, Glickenhaus revealed that SCG003 (or P 33 as it was then being called) would tip the scales at 1600lbs, with a twin turbocharged V6 and around 500 hp.
[youtube]http://youtu.be/nR1fJQidWbg[/youtube]
While it isn't clear whether the design parameters have changed since then, it is obvious that Glickenhaus is favouring a low-weight, modest power setup. We're told that the bodywork will be complete carbon fibre and will set standards for lightness and stiffness.
Glickenhaus plans to campaign the new Scuderia Cameron Glickenhaus SCG003C in the 2015 24 Hours of the Nurburgring in the SPX class.
[Via Jalopnik]